We are excited to share the plans in place for the 2017 – 2018 school year! Some things will remain the same, including the schedule of two sessions each month, meeting from 9:30 – 11:30 a.m., a special day approximately every fourth session, and tuition. There are some great changes coming to FVJS as well. Watch for information in the FVJN eNewsletter!
Calendar of Classes 2017-2018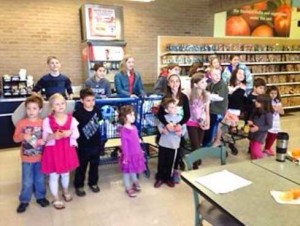 Classes are from 9:30a -11:30a
*Dates TBD
September  10 Welcome Back Breakfast for parents and kids.
September 24
October 1
October 15
November 5
November 12
December 3
December 17
January 21
January 28
February 11
February 25
March 11
March 18
April 8
April 22
May 6
May 20
Introducing FVJS Lower School and FVJS Upper School
FVJS will have a new class structure. Pre-kindergarten through second grade will be in the Lower School and grades three through eight in the Upper School. A description of each follows.
Lower School: Located downstairs, Lower School children will move between stations for several different activities each day. The children will generally rotate in small groups of similar age. The stations will vary from week to week and will include activities related to art, music, holidays, bible stories, history, and ethics. One teacher will supervise the Lower School, assisted by aids. This structure will keep the children active and engaged all morning, provide them with some choices, and allow them to shift groups to find the pace and level that suits them best.
Upper School: Located upstairs, Upper School children will be divided into grades 3-4 and grades 5 and up. Each group will have an hour of core with varying topics such as history, ethics, holidays, American Jewish experience, Torah, and traditions. Much of the material will be project based and take multiple weeks to complete, allowing the children to dive deeper into topics. Each group also will have an hour of art each week. This will allow the children to work on more complex projects. Art projects will connect to core topics or relate to Judaism in another way.

Community Service: Phillips Park Zoo!
Each year FVJS children adopt a local nonprofit organization as their community service project. Past nonprofits include Field of Dreams Horse Rescue, Lazarus House, Fox Valley Wildlife Center, and Pushing the Envelope Farm. We are very excited that the 2016-17 nonprofit organization will be Phillips Park Zoo! We will visit the zoo in the fall and learn how we can help them in their mission of educating the public about animals and their environment and also caring for animals that have been injured in the wild.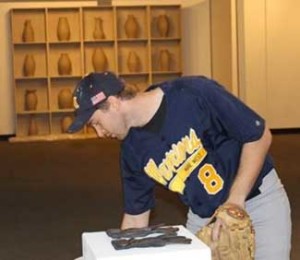 Teacher News
We are pleased to welcome Jeremy Foy as the new FVJS art teacher. Jeremy has a master's degree in fine arts and has been a substitute art teacher. A former pitcher, he enjoys finding similarities between sports and art. He has many exciting ideas for art projects for the upper school children. Abby Evans will return to teach upper school core classes. She has plans for new projects based on some of the topics the children wanted to explore further this past year and also will introduce new topics. She is looking forward to continuing topics over multiple weeks allowing the children the time to really focus on what interests them. Mitchell Hwalisz will return as an aid for the Lower School.
Personalized Hebrew and Bar/Bat Mitzvah
FVJS encourages all families wishing to have a bar or bat mitzvah for their child to contact the school committee by emailing info@fvjn.org to discuss your plans. In order to tailor the experience to each child and family, we will assist you in arranging for as much or little Hebrew instruction as you are interested in. Because of the great differences in Hebrew knowledge and expectations, we will no longer offer group Hebrew classes.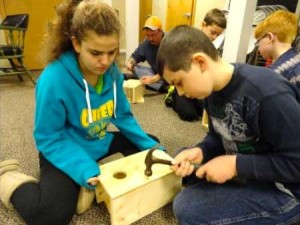 Music Program
We are trying something different this year with music. Rather than a regularly scheduled music class each week, a guest music leader will join us for a special music program 2 or 3 times during the school year. Watch for more information on our guest music leaders and the programs they have planned. Younger children will have music incorporated into their core program as well.
Register Now!
Register your children online here. We encourage you to register early so we can better plan for the upcoming year. The website is also the place to check the school calendar for the coming year. If you would like more information or know of a family that may be interested in FVJS, please email info@fvjn.org.
Fox Valley Jewish School (FVJS) provides students with a positive Jewish identity, the ability to participate in Jewish life and b'nai (bar or bat) mitzvah preparation, if desired. The program is flexible and designed with the understanding that many of the students are from mixed faith families. There is less emphasis on religious practices and Hebrew and more emphasis on cultural identity. FVJS is an independent Jewish education program not affiliated with a synagogue or temple. All levels of Jewish practice are welcome, as are interfaith families.
Classes are offered for children age 3 through teens. All classes meet from 9:30 a.m. to 11:30 a.m. two Sundays per month at the Fox Valley Jewish Neighbors building in Geneva. A set calendar of class dates will be provided. FVJS also offers students the opportunity to attend special events such as holiday celebrations, services and field trips outside of class time.
No Previous formal Jewish education is required for any of the classes.
B'nai Mitzvah Program
Students in grades 6 and up will have the opportunity to prepare for a bar or bat mitzvah. Our goal is to enable the child and family to have an experience that is meaningful to them and also ensures that the child has achieved a level of understanding of Judaism.
Students will have to meet the following requirements:
•Attend class on a regular basis for a minimum of one academic year
•Demonstrate proficiency by helping to lead a Friday night service
•Present a research project of Jewish content on a subject of interest to the student
•Participate in a tzedakah/community service project of the student's choosing
There is no set time table for achieving b'nai mitzvah. Some students may complete all of the requirements by the traditional b'nai mitzvah age of 12 ½ or 13 years. Others may be significantly older. FVJS will work with the family to design a b'nai mitzvah service for the student when he/she is ready.
Tuition
Tuition for regular classes is $210 for the first child and $180 for each additional child in the same family. This fee includes field trips, books and supplies.
We would like every child to be able to attend FVJS.
Scholarships available in cases of financial hardship.
Please contact us to discuss: info@fvjn.org, 630-513-6575.