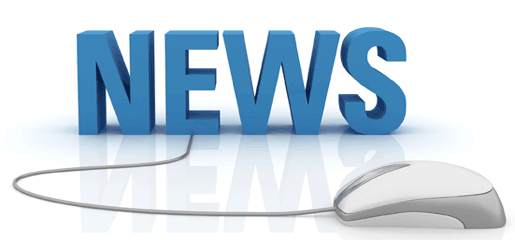 Dear FVJN Friends,
Spring has spring! Check out our many happenings coming up, and please come participate whenever you're able.
Recently, I set up an office at FVJN, and am trying to keep hours (which change
a bit) on Mondays and Wednesdays. If you'd like to stop by, please do so! Make sure
I'm here by calling FVJN: 630-465-0356.
Special note: please see below for information regarding construction in the alley
outside our entrance.
Have a good week!
Rachel Yackley, Executive Director
Building Community * Making a Difference
Upcoming     Events!
4/2 – Lazarus House Mitzvah Dinner
4/5 – Havdalah & Potluck
4/8 – Book Club
4/13 – FVJS
(4/14 – Erev Pesach!)
4/27 – FVJS (w/ Yom HaShoah gathering)
4/27 – Board Meeting
5/2 – Shabbat service w/FVJS!
~~~~~~~~~~~~~~~~~~~~~~~~~~~~~
Havdalah & Potluck This Saturday!
Havdalah & Potluck at FVJN
Sat., Apr. 5, 6:30 pm
Please join us for a musical Havdalah, followed by potluck community dinner. FVJN
provides the pizza. You bring the side dishes!
Reply to: rachely@fvjn.org
~~~~~~~~~~~~~~~~~~~~~
April 8: Book Group!
FVJN Book Group
Tuesday, August 8, 7 pm at FVJN
The book for April's discussion is Ordinary Heroes, by Scott Turrow.
This book group is open to all adults (and a lot of fun, too)!
~~~~~~~~~~~~~~~~~~~~
Yom HaShoah Observance
Sunday, April 27, 11:15 am
Yom HaShoah is Holocaust Rememberance Day. Please feel free to join our FVJS students
and Rabbi Fred at the Peace Pole outside FVJN for a brief (10 min) Yom HaShoah observance.
~~~~~~~~~~~~~~~~~~~
Shabbat Service with FVJS Students!
FVJS Shabbat Service Friday, May 2, at 6:30 pm, at FVJN
Everyone's welcome! This upcoming service is an annual event for FVJS students and
families. We hope to see you all, there!
An oneg (social hour with sweets) will follow the service. If your family will bring
sweets or fruit, please let Rachel know: rachely@fvjn.org.
~~~~~~~~~~~~~~~~~~~~
FVJN- to-Lazarus House Mitzvah Dinners
Volunteers Needed the First Wednesday of Each Month!
Each month, we prepare dinner for 60 to 75 men, women and children at Lazarus House.
Volunteers are needed to help, NOW!
Please contact coordinator Lisa Garcia ASAP to volunteer, and for detailed information
contact Lisa: elenanestela08@comcast.net or call (630) 201-5344.
PLEASE SIGN UP NOW!
~~~~~~~~~~~~~~~~~~~~~
FVJS Job Openings!
FVJS — Fox Valley Jewish School, FVJN's Sunday school —  is hiring for the 2014-2015
school year!
We are looking for an Art teacher to teach all grades, Pre K- 8th.  The FVJS Art
teacher is responsible for planning and implementing art projects for all classes,
in coordination with our curriculum for the year.  Our classes meet 2 times a month.
This position's pay is $50 per session.  This is a wonderful opportunity to work
with great kids, great families and an awesome staff of fun and passionate people!
Interested individuals need to send a resume to: info@fvjn.org
In addition, we are hiring 2 classroom aides to assist with either Art or Pre K
– 2nd grade core classes.  FVJS aides are responsible for assisting the teacher
to help the classes run smoothly, safely and efficiently. This position's pay is
$10 per session. Interested individuals must be in 9th grade or above and need
to send a written paragraph with information about yourself and your experience
that would be relevant for the job to: info@fvjn.org
~~~~~~~~~~~~~~~~~~~~~~~~~~~~
Attention Teens!
Ma'ayan BBYO
Go-Karts & Laser Tag!
Sun., April 13, 1:45 – 3:45 pm
Under The Big Top
731 N. 17th St., St. Charles
Open to all Jewish 5th – 12 grade students
$18 per person. Mail checks to:
Ma'ayan BBYO/Liza Bachrach, 7 Clove Ct.,
South Elgin, IL 60177
RSVP to Liza: archbroch@comcast.net
GMR BBYO Spring Regional Convention
Hosted by Great Midwest
Friday, April 25, 4:30 PM until Sunday, April 27, 2 PM
Register by April 1 and save! Cost $260
After April 1 – $290 Scholarships available!!
The first ever Hotel hosted Spring Convention! If you have any questions
please contact us at 224-406-9261 or gmr@bbyo.org
Teens: Volunteer at the Northern Illinois Food Bank!
Open to all Jewish 7th – 12th graders
Sunday, May 4, 1 – 5 pm
NIFB: 273 Dearborn Court, Geneva
Over 400 Jewish teens will join together to raise awareness of how the Chicagoland
community can fight against hunger.
All participants will be awarded 4 community service hours.
Participants must donate 2 cans. Every 10 cans donated will earn you a raffle ticket
for great prizes!
Register Now at http://www.jserve.org/serve/register/
Select "BBYO" for your affiliation, and select "Chicago J-Serve 2014" for your project.
Please let us know you are registering: Archbroch@comcast.net
********
Construction Zone!
Our alley is under construction!
Project name: "Third Street Pedestrian Mall"
Construction dates: now to (hopefully) June 9, 2014
The City is installing a decorative sidewalk bordered with brick pavers, etched
granite memorial tiles, communal gas fireplace, masonry seating wall, benches, a
fountain, and landscaping!
*Hopefully our entrance will be accessible when needed, but we will let you know
if you need to use another entrance.
**Parking is always available on the street and in the City lot behind our building;
entrance on Campbell St., the street just south of FVJN.
********
Volunteers Needed
A volunteer is needed to organize our FVJN loan library. Contact Rachel if interested: rachely@fvjn.org
https://www.fvjn.org/wp-content/uploads/2014/04/jewish-news-geneva-il.gif
240
515
Rachel
http://www.fvjn.org/wp-content/uploads/2019/03/jewish-community-geneva-fox-valley.png
Rachel
2014-04-07 13:18:03
2015-10-19 19:10:49
April 2014 eNewsletter!