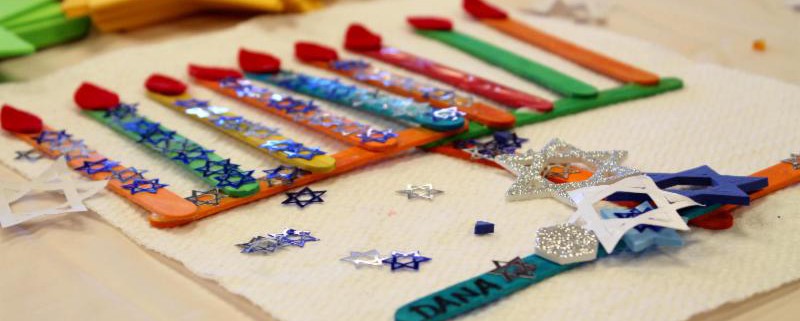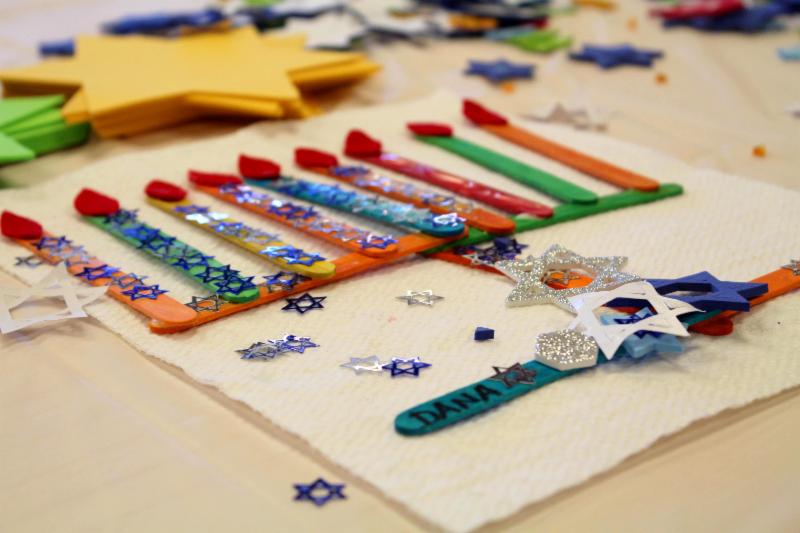 It's a Chanukah Party!
RSVP TODAY to RachelY@fvjn.org.
Saturday, Dec. 14, 4 – 6 pm
At Persinger Recreation Center, 3507 Kaneville Rd, Geneva
Grab your menorahs, bundle up the kids and come to the annual FVJN Chanukah Party! Celebrate the Festival of Lights and the bravery of the Maccabees with holiday food, dreidel games and Israeli dancing, and have fun with friends old and new.
A dairy/vegetarian potluck meal is part of our annual FVJN Chanukah Party. Please see the list below, and bring a dish to share.
Email Rachely@fvjn.org (mailto:Rachely@fvjn.org) with how many of you are coming and what food you'll be bringing. Please be sure to put "FVJN Chanukah Party" as the subject of your email response.
Food suggestions:
Latkes, sour cream and applesauce
Cut up veggies and/or fruit
Bagels & cream cheese
Hummus and pita
Sufganiyot (jelly-filled donuts!)
Desserts
*FVJN will provide beverages and paper products (if you would like to donate any of these things, let us know!)
All are welcome, but please RSVP for planning purposes. This event is interfaith-friendly and there is no cost to attend, though donations are welcome. Chanukah begins the night of Sunday, Dec. 22.
? ? ? ? ? ? ? ?
Book Group
Tuesday, Dec. 10, 7 pm
FVJN Book Group meets every other month, and is open to all!
Click HERE to visit our calendar and check out which books are coming up!
? ? ? ? ? ? ? ?
Lazarus House Mitzvah Dinner
First Wednesday of each month.
Needed for February 5, 2020: Main dish, 2 side dishes, dessert
*We are not providing the January 1 dinner, but please visit our website and sign up for 2020 dates, now!
Thank you to Mim E., Nancy S., Felice J. and Joanne S. for providing December's dinner!
Volunteers needed!
This is a great individual, family or group activity!
Visit www.fvjn.org/lazarus-house/ to sign up today and help your local neighbors!
FVJN volunteers provide dinner the first Wednesday of each month to approximately 70 guests at Lazarus House, a shelter located in St. Charles, which serves men, women and children in need in the Tri-Cities. Please visit the above link to sign up for future dates!
Questions? Contact FVJN coordinator Lisa Foydel: lisafoydel@gmail.com.
? ? ? ? ? ? ? ?
Fox Valley Jewish School
Jewish Sunday School in the Heart of Geneva!
•Registration is still open for the 2019 – 2020 FVJS Sunday school year!
Get all the details HERE.
? ? ? ? ? ? ? ?
Coming Up!
December
12/4 – Lazarus House Mitzvah Dinner
12/8 – FVJS
12/10 – Book Group!
12/11 – Board Meeting
12/14 – FVJN Chanukah Party!
12/15 – FVJS
12/21 – Volunteer @ NIFB w/UUSG
Click HERE for more details and complete calendar!
? ? ? ? ? ? ? ?
Volunteer Days at NIFB!
Dates: Sat., Dec. 21, from 9 am – noon
Registration required! To sign up, please visit:
https://www.signupgenius.com/go/9040a4cafa628a31-food
Come partner with UUSG friends and help out our local neighbors in need!
Volunteers aged between 8 and 16 years need to be accompanied by an adult.
Because this is a warehouse environment closed toed shoes are required.
Northern Illinois Food Bank (NIFB) is located at: 273 Dearborn Court, Geneva.
? ? ? ? ? ? ?
Notes for You:
• Donations: We rely on your donations! Please consider FVJN when making donations in honor of or as a memorial to someone in your life. The FVJN Giving Tree is a great way to honor others and assist FVJN in our fundraising efforts: https://www.fvjn.org/giving-tree/.
• If you have an interest in being part of a Caring Committee, a Social Action Committee, an Adult Education & Social Committee or FVJS Committee, please contact Rachel rachely@fvjn.org.
? ? ? ? ? ? ?
https://www.fvjn.org/wp-content/uploads/2015/10/be71dc0e-0a7b-47e1-bca2-53cdf8ae2f72.jpg
533
800
FVJN
http://www.fvjn.org/wp-content/uploads/2019/03/jewish-community-geneva-fox-valley.png
FVJN
2019-12-05 12:12:34
2019-12-05 12:12:42
ENews December 2018!