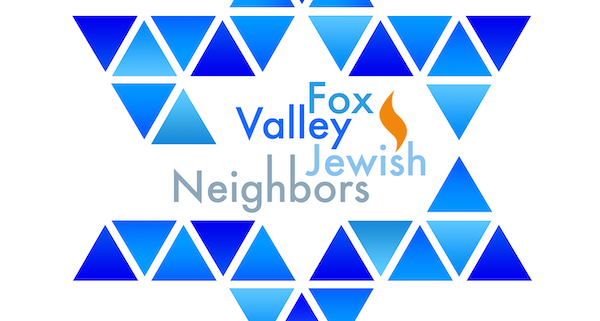 Shalom Friends.
Less than two years ago, we gathered to mourn those brutally murdered at the Tree of Life Synagogue in Pittsburgh. In the months since, hate crimes and hate speech targeting Jews has continued to increase, with the Anti-Defamation League identifying more such incidents in 2019 than in any prior year. Jews in Monsey, New York were attacked celebrating Chanukah. More were killed at a grocery in Jersey City. Swastikas and slurs appeared on buildings and college campuses.
Just in recent weeks, statements made by NFL player DeSean Jackson and actor Nick Cannon served a painful reminder that anti-Semitism is alive and well in the United States. Their statements, which will not be repeated here, perpetuated the same tired stereotypes Jews have suffered for decades.
Jews, though, are far from the only group subject to the ire of bigots and racists. It is an experience we share with our African-American, Latinx, Muslim, Indigenous, and LGBTQ+ neighbors, some of whom are also part of the Jewish community, among others. For that reason, we should support the Black community in its fight against systemic racism. We should applaud the Latinx and LGBTQ+ communities in their recent victories before the United States Supreme Court. We should celebrate the Native American community's long fought victory to rename the Washington NFL team and (hopefully) the Cleveland MLB team. We should condemn anyone who tries to ascribe the atrocities committed by extremists to all Muslims.
But we must also stand up for ourselves in the face of continued anti-Semitism. We should call on others to support us and condemn hate speech in whatever its form, just as we should support them. Bigotry is bigotry, regardless of its source or target, and as long as it has a home in our world, it threatens all of us. So, let's lift each other up. Let's work together today for a better, more equal tomorrow. Let's not let the misguided and hateful words of a few distract us from the moment. We must stand together – Jews, Muslims, African-Americans, Latinx, LGBTQ+, Indigenous, and all other oppressed people – in our continued fight against racism and bigotry.
Finally, in moments like this it is easy to condemn the speaker. But let us condemn the words and hope to educate and inform the individual. We can all afford to learn more about the suffering of others. Follow the example of NFL player Julian Edelman, who responded to DeSean Jackson's comments by inviting him to the Holocaust museum in Washington, D.C. and offering to visit the National Museum of African American History in return. In the words of Mitchell Schwartz, another Jewish NFL player, "We can only change if we denounce racism and bias in all its forms."
The FVJN Board of Directors
🔯  🔯  🔯  🔯  🔯
High Holidays 2020
Due to the continued situation with COVID-19, FVJN has decided to follow suit with the area synagogues in protecting the health and welfare of our participants, and not host in person Rosh Hashanah and Yom Kippur services this year.
Instead, we will be partnering with Congregation Etz Chaim for their virtual services, and will also provide information on other synagogues in the surrounding communities who welcome you to attend their virtual services, as well.
Please continue to check here for details as they develop!
🔯  🔯  🔯  🔯  🔯
FVJN Book Group!
Tuesday, Aug. 11, 7 pm
Book: We Were the Lucky Ones, by Georgia Hunter
*Due to COVID-19, this month's Book Group will meet at the Wheeler Park Pavilion in Geneva. This is at the south end of the park, off Stevens St.
All are welcome, and this event will be held rain or shine.
🔯  🔯  🔯  🔯  🔯
Hello All.
We continue to monitor the COVID-19 situation. If you or your family needs any assistance with anything during this time, please do let us know by emailing rachely@fvjn.org (mailto:rachely@fvjn.org) .
🔯  🔯  🔯  🔯  🔯
• Donations: We rely on your donations! Please consider FVJN when making donations in honor of or as a memorial to someone in your life.
============================================================
** (https://twitter.com/fvjn)
** (https://www.facebook.com/foxvalleyjewishneighbors)
** (http://fvjn.org/)
"To enrich the lives and enhance connections of our Jewish community."
Copyright © *2020 *Fox Valley Jewish Neighbors, All rights reserved.
Our mailing address is:
FVJN • PO Box 346 • Geneva • IL • 60134
https://www.fvjn.org/wp-content/uploads/2019/01/Icon-for-wordpress-e1568207474543.png
200
207
FVJN
http://www.fvjn.org/wp-content/uploads/2019/03/jewish-community-geneva-fox-valley.png
FVJN
2020-07-17 15:32:56
2020-07-17 15:33:42
ENews July 2020