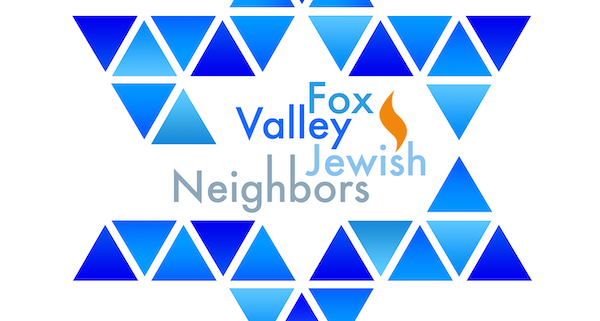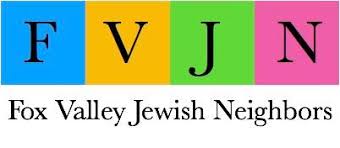 It's a FUNdraiser!
Monday, Nov. 4
California Pizza Kitchen at Geneva Commons
Treat yourself, your family and friends on Monday, Nov. 6, and help raise funds for FVJN, at the same time! Dine in or carry out the totally tasty pizzas, salads and other offerings from California Pizza Kitchen!
Just mention the Fox Valley Jewish Neighbors fundraiser when ordering, and 20% of your purchase will go to FVJN to help us do all we do for you and our community!
Please share this with your family and friends!
Be sure to go to: California Pizza Kitchen at Geneva Commons, 1202 Commons Dr, Geneva, IL
✡︎✡︎✡︎✡︎✡︎✡︎✡︎✡︎✡︎✡︎
Adult Social Dinner
Saturday, Nov 9, 6:30 pm
The Lodge on 64, 41W379 IL-64, St. Charles
Reservations Required! RSVP to rachely@fvjn.org
Come enjoy an evening with FVJN friends, old and new, and finish off with s'mores by the fire! Hope to see you there!
Please RSVP by Tuesday, 11/5
✡︎✡︎✡︎✡︎✡︎✡︎✡︎✡︎✡︎✡︎
Volunteers Needed!
Lazarus House Mitzvah Dinner
First Wednesday of each month.
Needed for November 6: All filled!
Needed for December 4: Main dish
The 2020 dates are up! Please help us plan ahead and sign up now!
We are always in need of volunteers to sign up for this monthly FVJN mitzvah project. This is a great individual, family or group activity!
Visit www.fvjn.org/lazarus-house/ to sign up today and help your local neighbors!
Thank you to Nancy S., Mike Y., Lisa F.. and Tobey B. for providing the November Mitzvah meal!
FVJN volunteers provide dinner the first Wednesday of each month to approximately 70 guests at Lazarus House, a shelter located in St. Charles, which serves men, women and children in need in the Tri-Cities. Please visit the above link to sign up for future dates!
Questions? Contact FVJN coordinator Lisa Foydel: lisafoydel@gmail.com
✡︎✡︎✡︎✡︎✡︎✡︎✡︎✡︎✡︎✡︎
Our deepest condolences on the passing of Brian Maxfield's beloved mother and Roberta Maxfield's mother-in-law, Phyllis Maxfield, who passed away on Monday, Oct. 14 at 96 years old. Services were Oct. 19 in Morrison, IL
May the memories of their mother, mother-in-law and grandmother bring their family much comfort.
✡︎✡︎✡︎✡︎✡︎✡︎✡︎✡︎✡︎✡︎
It's Never Too Late To Register For Sunday School!
Fox Valley Jewish School
•Registration is still open for the 2019 – 2020 FVJS Sunday school year!
Interested in a unique Jewish Sunday school experience for your children?
FVJN offers Sunday an educational, fun, social Sunday school program during the school year, right in the heart of downtown Geneva!
If interested in attending the 2019 – 2020 school year, please email RachelY@fvjn.org. Tuition for all students is $250.
Learn more about FVJS here: https://www.fvjn.org/fox-valley-jewish-school/.
✡︎✡︎✡︎✡︎✡︎✡︎✡︎✡︎✡︎✡︎
Calendar
October
10/25 – Friday Flick w/UUSG
10/26 – Volunteer at NIFB
November
11/3 – FVJS
11/4 – FUNdraiser at California Pizza Kitchen!
11/6 – Lazarus House Mitzvah Dinner
11/9 – Adult Social Dinner
11/12 – NIFB w/UUSG
11/13 – Board Meeting
11/17 – FVJS
✡︎✡︎✡︎✡︎✡︎✡︎✡︎✡︎✡︎✡︎
Friday Flick!
Oct. 25, 7 pm
At UUSG: 102 S. 2nd St., Geneva
Free & open to all!
Follow their paths as four women mount grassroots campaigns against powerful incumbents in "Knock Down the House." The movie traces the experiences of Alexandria Ocasio-Cortez, Amy Vilela, Cori Bush, and Paula Jean Swearengin. Each was motivated to run by profound personal experiences. Winner of the Festival Favorite Award at the 2019 Sundance Film Festival, Knock Down the House joins these women on the campaign trail as they mobilize their bases, engage voters, and build a movement during a time of historic volatility in American politics. Only one of the four – AOC – was successful. We will examine their stories to look for messages about how to run a winning campaign.
✡︎✡︎✡︎✡︎✡︎✡︎✡︎✡︎✡︎✡︎
Volunteer Days at NIFB!
Dates: Sat., Oct. 26, 9 am – noon
Tues., Nov. 12 from 6 pm – 8 pm
Sat., Dec. 21, from 9 am – noon
Registration required! To sign up, please visit:
https://www.signupgenius.com/go/9040a4cafa628a31-food
Come partner with UUSG friends and help out our local neighbors in need!
Volunteers aged between 8 and 16 years need to be accompanied by an adult.
Because this is a warehouse environment closed toed shoes are required.
Northern Illinois Food Bank (NIFB) is located at: 273 Dearborn Court, Geneva.
✡︎✡︎✡︎✡︎✡︎✡︎✡︎✡︎✡︎✡︎
Notes for You!
•Is this your dish? Someone left a rectangular brown Pyrex dish at the UUSG, when we were there for the light supper before our Kol Nidre service. If this was you (it had banana bread and chocolate iced mini cakes in it) please contact rachely@fvjn.org (mailto:rachely@fvjn.org) to get it back!
• Donations: We rely on your donations! Please consider FVJN when making donations in honor of or as a memorial to someone in your life. The FVJN Giving Tree is a great way to honor others and assist FVJN in our fundraising efforts: https://www.fvjn.org/giving-tree/.
• Recent Donations: Thank you to all who attended our Rosh Hashanah and Yom Kippur services, and who donated to FVJN. Thanks to your generosity, we can continue to hire Cindy Michelassi to lead us through the High Holidays, each year!
• If you have an interest in being part of a Caring Committee, a Social Action Committee, an Adult Education & Social Committee or FVJS Committee, please contact Rachel: rachely@fvjn.org
✡︎✡︎✡︎✡︎✡︎✡︎✡︎✡︎✡︎✡︎
For Interfaith Families
Rabbi Reni Dickman's recommendations from her Sept. 9 program:
Books:
1. Radical Inclusion: Engaging Interfaith Families for a Thriving Jewish Future, by Ed Case. The changing landscape of the Jewish community and best practices for communities seeking to engage and support interfaith families.
2. One Couple Two Faiths, by Marion Usher. The book includes descriptions of many couples who have participated in Usher's workshops and the myriad topics these couples discussed with her.
3. A Passion for a People, by Avraham Infeld. Infeld is an internationally known Jewish educator who describes the different elements of Jewish identity, especially those elements that might not be considered particularly "religious." This book has been helpful for Jewish partners to explain to their spouses why being Jewish is so important to them even if they are not particularly "religious."
Helpful websites:
Interfaithfamily.com – there you can find articles on every topic facing interfaith families
bimbam.com – short, entertaining videos on a broad range of topics like holidays, lifecycle events and Torah portions.
myjewishlearning.com – fairly short articles on a huge range of Jewish topics.
✡︎✡︎✡︎✡︎✡︎✡︎✡︎✡︎✡︎✡︎
Hebrew word/phrase of the week:
ערב טוב
Erev tov: "Good evening!"
✡︎✡︎✡︎✡︎✡︎✡︎✡︎✡︎✡︎✡︎
PJY events are for Jewish youth in grades 5th through 12th!
All are welcome! For information and to RSVP, click on the link below.
http://prairiejewishyouth.weebly.com/upcoming-programs.html
✡︎✡︎✡︎✡︎✡︎✡︎✡︎✡︎✡︎✡︎
"To enrich the lives and enhance connections of our Jewish community."
https://www.fvjn.org/wp-content/uploads/2019/01/Icon-for-wordpress-e1568207474543.png
200
207
FVJN
http://www.fvjn.org/wp-content/uploads/2019/03/jewish-community-geneva-fox-valley.png
FVJN
2019-10-22 09:51:37
2019-10-22 10:20:12
ENews October 22, 2019!