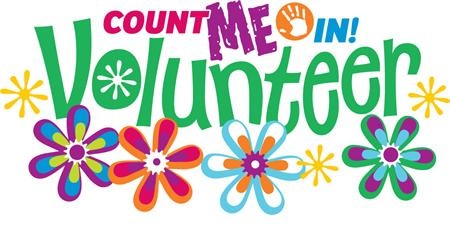 September 2014
Upcoming Events!
9/3 – Lazarus House Dinner
9/6 – Hot Dogs & Havdalah
9/7 – FVJS (first day back w/ breakfast)
9/13 – Rabbi Cholem speaker at FVJN
9/21 – FVJS
9/24 – FVJN Rosh Hashanah Service
Hot Dogs & Havdalah!
When: Saturday, September 6,    5:30 to 7:30 pm.
Where: Johnson's Mound Forest   Preserve, Elburn
Please join us for our annual Hot  Dogs & Havdalah! This annual event is a great
way to catch up with old friends and make new friends!
This year we will again be at the top of beautiful Johnson's Mound (the highest
point in Kane County!). We'll provide the hot dogs, veggie burgers and beverages.
You are asked to bring a dish or dessert to share. A sing-a-long Havdalah service will close the evening.
Everyone's welcome, and feel free to bring outdoor activities/games for the kids.
Johnson's Mound is located at 41W600 Hughes Rd., about 1 mile west of Fabyan Parkway.
You can drive to the top to park, or park below and walk up.
Please RSVP with number of people so we can plan accordingly, to: Rachely@fjvn.org
Please bring a side dish or dessert to share!


Special Speaker & Havdalah
Sat., Sept. 13, 7:30 pm
at FVJN 121 S. Third St., Geneva
Join us for an illuminating evening with our special guest, Rabbi Adam Chalom, as he leads a short Havdalah service and explains Judaism's newest branch, Humanistic Judaism, for those seeking a Jewish identity with emphasis on culture and ethics.
For 10 years, Rabbi Chalom has served as the Rabbi of Kol Hadash Humanistic Congregation in Lincolnshire and is a leading voice in the movement of Humanistic Judaism.  Chalom earned his BA from Yale University, a Masters at University of Michigan in Hebrew & Jewish Cultural Studies and his PhD at University of Michigan in Near Eastern  Studies. Discussion followed by dessert.
Please RSVP to Nancy Cox: nccox@comcast.net


High Holiday Services in Geneva!
FVJN will be hosting two High Holiday services in Geneva, this year:
*Erev Rosh Hashanah on Wed., Sept. 24,
6:30 pm, in Geneva Library's Community Room:
127 James St., Geneva.
*Yom Kippur on Friday, Oct. 3, 6:30 pm, at UUSG (the Unitarian Church): 102 S. 2nd St., Geneva.
Both of these locations are a block east of FVJN.
These will be family and interfaith-friendly services!
Services will be led by Michele Rose, a Jewish lifecycle and religious service leader.
RSVPs appreciated: please contact Rachel: rachely@fvjn.org
Help also needed with onegs and setup/cleanup! Please let Rachel know if you will be participating!
These services are free and open to everyone.
Donations are always appreciated!


Register for Sunday School!
It's time to register for the 2014 – 2015 school year at Fox Valley Jewish School!
FVJS classes, for PreK – 8th grade, are held twice a month at FVJN. Additional Hebrew
class is also offered.
Click the Fox Valley Jewish School tab for information and registration forms.
The first day of FVJN is Sun., Sept. 7, 9:30 – 11:30 am, with Hebrew from 11:30
am – 12:30 pm. The morning will kick off with our annual breakfast!
See you there!


FVJN- to-Lazarus House
Mitzvah Dinners
Volunteers Needed the First Wednesday of Each Month!
Each month, we prepare dinner for 60 to 75 men, women and children at Lazarus House.
Volunteers are needed to help, NOW!
Please contact Rachel Yackley ASAP to volunteer: rachely@fvjn.org
call 630-440-6575.
Support FVJN!
Here's a new, very easy way to support FVJN, with Meijer Community Rewards.
Join in the store or online:
http://meijer.com/rewards
and enter code 168879 for Fox Valley Jewish Neighbors.
Every time you shop with
your rewards card, we receive cash rewards!
Thank you!
Volunteers Needed
Volunteers are needed to assist with a variety of things.
Contact Rachel if interested: rachely@fvjn.org
"Like" us on Facebook!
Click Here!
Prairie Jewish Coalition
FVJN participates in Prairie Jewish Coalition, a collective of Jewish organizations
in the Fox River Valley and surrounding Northern Illinois communities.
Check it out: http://prairiejewishcoalition.org
Prairie Jewish Youth Bowling!
Sunday, September 14, 3 to 4:30 pm
St. Charles Bowl
2520 W. Main Street, St. Charles, IL
Open to all Jewish 5th graders through High schoolers.
$15/person – Early Bird Discount if you RSVP and pay on-line by Sept. 12
http://prairiejewishyouth.weebly.com/bowling.html
$20/person at the door
Hope you can make it!
Young Families Event!
PJRocks Rosh Hashanah!
Morton Arboretum, Sept. 14
http://www.juf.org/youngfamilies/event_reg.aspx?eid=28
Registrations accepted until Sept. 10.
https://www.fvjn.org/wp-content/uploads/2014/09/volunteer.jpg
230
450
Rachel
http://www.fvjn.org/wp-content/uploads/2019/03/jewish-community-geneva-fox-valley.png
Rachel
2014-09-10 12:46:20
2015-10-19 19:10:47
ENews September 2014