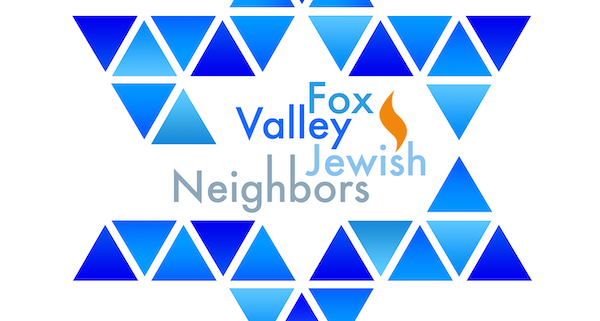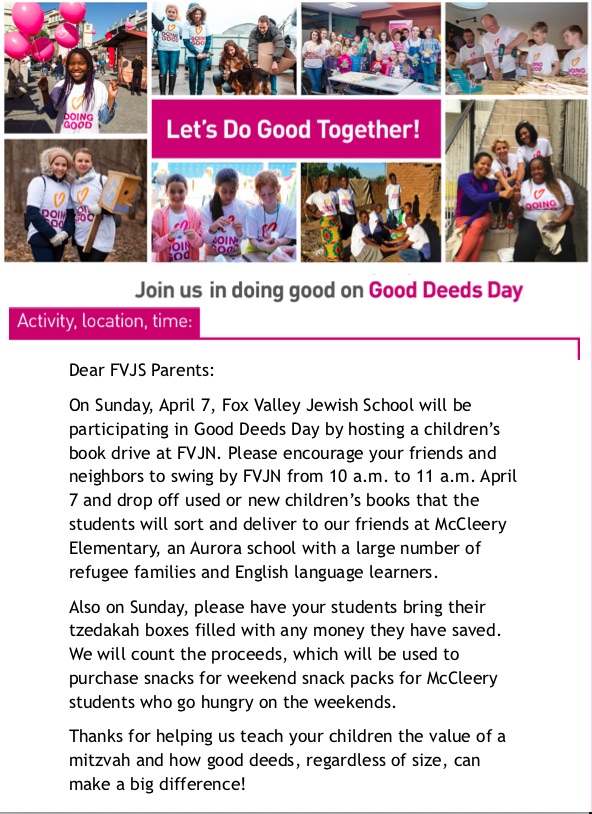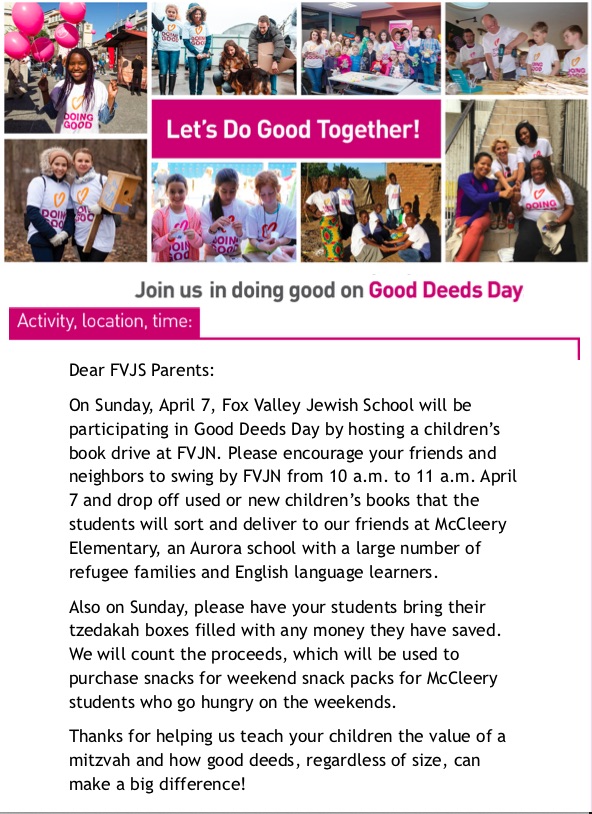 Lazarus House Mitzvah Dinner
First Wednesday of each month.
Wednesday, April 3: 1 side dish needed!
PLEASE CLICK HERE AND SIGN UP NOW!
Thank you so much to the following volunteers for providing the March Mitzvah Dinner to Lazarus House: Mike Yackley, Nancy Sohn, Felice Jones and Joanne Spitz!
We are in need of volunteers to sign up for this FVJN mitzvah project, each month of the year.
Consider signing up each month. This is a great family or group activity.
FVJN volunteers provide dinner the first Monday of each month to the guests at Lazarus House, a shelter located in St. Charles, which serves men, women and children in need in the Tri-Cities.
Questions? Contact FVJN coordinator Lisa Foydel: lisafoydel@hotmail.com (mailto:lisafoydel@hotmail.com) .
**********
The FVJN Board of Directors is searching for new new people who are interested in discussing, planning and contributing to the continual growth of Fox Valley Jewish Neighbors! You do not need past experience serving on a board, just an interest in being a vital part of your Jewish community group! Interested persons please contact Rachel at rachely@fvjn.org (mailto:rachely@fvjn.org) .
COMING UP!
March
3/13 – Board Meeting
3/17 – FVJS *Purim Party! (During Sunday School)
3/22 – Friday Flick @ UUSG (See FVJN calendar for details!)
April
4/3 – Lazarus House Mitzvah Dinner
4/7 – FVJS
4/9 – Book Group (The Woman Who Smashed Codes)
4/10 – Board Meeting
4/12 – Donor Thank You Dinner
4/29 – FVJS
**********
NOTES FOR YOU
• If you are between the ages of 18 – 32 and have always wanted to go to Israel, now's your chance! Visit the Taglit Birthright Israel site for all the info: https://www.birthrightisrael.com/. Registration now open!
• Interested in getting more involved in making FVJN all it can be? Contact Rachel for more information: rachely@fvjn.org (mailto:rachely@fvjn.org) .
PRAIRIE JEWISH YOUTH
PJY events are for Jewish youth in grades 5th through 12th!
All are welcome! For information and to RSVP, click on the link below.
•May 5: Yom Ha'aatzmaut: Israeli Iron Chef: Show off your chef skills with some delicious Israeli dishes!
•May 19: End of Year Celebration: Final program of the school year party!
To RSVP for any/all of these events click HERE.
ELSEWHERE
Jewish Film Festival Weekend!
March 30 & 31, 2 – 4 pm
Gail Borden Library, 270 N. Grove Ave., Elgin
Explore the rich offerings of Jewish film! Discussion will follow each film. Co-sponsored by Congregation Kneseth Israel in Elgin.
– March 30: The Band's Visit (87 min)
– March 31: The Lady in Number 6: Music Saved My Life (39 min)
– March 31: The Tiles That Bind (33 min)
Free and open to all.
https://www.fvjn.org/wp-content/uploads/2019/01/Icon-for-wordpress-e1568207474543.png
200
207
FVJN
http://www.fvjn.org/wp-content/uploads/2019/03/jewish-community-geneva-fox-valley.png
FVJN
2019-03-06 18:06:16
2019-03-06 18:06:19
ENews March 2019