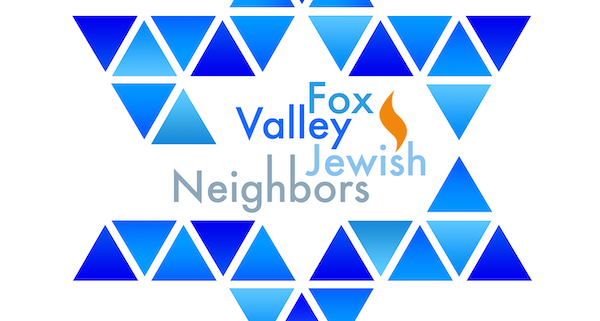 Volunteers of all ages are needed to help with Good Deeds Day at FVJN, on Sunday, April 7 (during FVJS)!
Volunteers will receive a free Good Deeds Day T-shirt with the new FVJN logo! Please email rachely@fvjn.org if you are able to help with any of the following:
* Set up crew (tables)
* Clean up crew
* Donate cases of water to sell
* Donate dozen donuts or sweets or apple sauce pouches (snacks) to sell.
* Help sell above items
* Help carry boxes and bags in for people donating books.
* Hand out brochures and help answer any questions about FVJN/FVJS.
* Donate packing boxes to deliver books to McCleery School.
Thank you!
✡︎✡︎✡︎✡︎✡︎✡︎✡︎✡︎✡︎✡︎
URGENT: SIDE DISH NEEDED FOR THIS WEDNESDAY'S MITZVAH DINNER!
Lazarus House Mitzvah Dinner First Wednesday of each month.
Wednesday, April 3: 1 side dish needed!
PLEASE CLICK ON THE LINK BELOW AND SIGN UP NOW!
We are in need of volunteers to sign up for this FVJN mitzvah project,
each month of the year. This is a great individual, family or group activity!
Visit www.fvjn.org/lazarus-house/ to sign up today!
FVJN volunteers provide dinner the first Monday of each month to the guests at Lazarus House, a shelter located in St. Charles, which serves men, women and children in need in the Tri-Cities. Please visit the above link to sign up for future dates!
Questions? Contact FVJN coordinator Lisa Foydel: lisafoydel@hotmail.com.
✡︎✡︎✡︎✡︎✡︎✡︎✡︎✡︎✡︎✡︎
FVJN Book Group
Tuesday, April 9, 7 pm @ FVJN
Book to be discussed: The Woman Who Smashed Codes, by Jason Fagon.
Participation is free and open to all, ages 16 through 100!
✡︎✡︎✡︎✡︎✡︎✡︎✡︎✡︎✡︎✡︎
FVJN's Annual Donors & Volunteers Thank You Dinner!
Friday, April 12 at 6:00 pm at Natalie's House.
Thank YOU, our wonderful volunteers and donors who helped FVJN during another outstanding year!
In appreciation for your generous donations of time and financial support to FVJN over the past year, we invite you to a special Thank You Dinner!
The Board of Directors does the cooking and you get to schmooze and enjoy a wonderful evening!
Volunteers and donors, plus one, are our guests. Everyone else is invited to come share a great meal, and say thanks for $5 per person.
Please RSVP by Monday, April 8 to: rachely@fvjn.org. Indicate volunteer/donor or other in your email response, and how many people are coming (adults only, please.)
Natalie's address will be sent via email after your RSVP is received.
Thank you!
FVJN Board of Directors
✡︎✡︎✡︎✡︎✡︎✡︎✡︎✡︎✡︎✡︎
Upcoming Events!
April
4/3 – Lazarus House Mitzvah Dinner
4/7 – FVJS: Good Deeds (Mitzvah) Day!
4/9 – Book Group (The Woman Who Smashed Codes)
4/10 – Board Meeting
4/12 – Donor Thank You Dinner
4/29 – FVJS
✡︎✡︎✡︎✡︎✡︎✡︎✡︎✡︎✡︎✡︎
Notes for you!
• The FVJN Board of Directors is searching for new new people who are interested in discussing, planning and contributing to the continual growth of Fox Valley Jewish Neighbors! You do not need past experience serving on a board, just an interest in being a vital part of your Jewish community group! Interested persons please contact Rachel at rachely@fvjn.org (mailto:rachely@fvjn.org) .

• If you are between the ages of 18 – 32 and have always wanted to go to Israel, now's your chance! Visit the Taglit Birthright Israel site for all the info: https://www.birthrightisrael.com/. Registration now open!
• Interested in getting more involved in making FVJN all it can be? Contact Rachel for more information: rachely@fvjn.org (mailto:rachely@fvjn.org) .
https://www.fvjn.org/wp-content/uploads/2019/01/Icon-for-wordpress-e1568207474543.png
200
207
FVJN
http://www.fvjn.org/wp-content/uploads/2019/03/jewish-community-geneva-fox-valley.png
FVJN
2019-04-04 11:10:11
2019-04-04 11:10:11
ENews April 2019