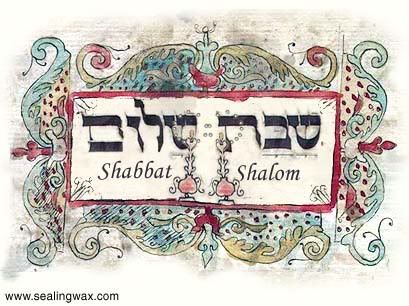 Mark Your Calendars!
February
2/6 — FVJN-to-Lazarus Mitzvah Dinner 2/10 — FVJSchool 2/12 — FVJN Book Group 2/17 — Board Meeting 2/24 — FVJSchool (and Purim!)  
March
3/1 — Shabbat Evening 3/3 — FVJS 3/5 — FVJN Women's Gathering — New! 3/6 — FVJN-to-Lazarus Mitzvah Dinner 3/10 — Adult Social: Movie & Discussion 3/16 — FVJN Volunteer at NIFB 3/17 — FVJS 3/17 — Board Meeting (3/25 — Erev Pesach: Passover begins at sunset!) (Download entire 2013 calendar at:
http://www.fvjn.org/calendar-of-events/
)  
President's Corner
Happy February to all!  It appears Mother Nature took a look at the calendar and decided it was time for winter.  I certainly hope this newsletter finds you well.   We have a short month full of fun: FVJSchool meets on February 10th and 24th; Book Club meets at 7pm on the 12th and we've already helped feed our neighbors at Lazarus House earlier this month and had our ShabbatEvening on the 1st.   Given that March will be upon us before we realize it, I would like to take this opportunity to invite all FVJNeighbors to join us at the next Shabbat Evening at our home* on March 1st.  Please bring the family and hopefully everyone can share an evening of blessings, food, and Jewish community.   We are also winding down our annual donation drive and sincerely hope those of you who have not had an opportunity to support FVJN this year will do so.  As always, if you have any thoughts as to what you would like to see FVJN offer, please let me know.   Stay warm over these cold February days!
Warmest wishes,
Tammie
FVJN Book Group
Tuesday, Feb 12, 7 p.m. at FVJN
Please come for a discussion of The Book of Blood and Shadow, by Robin Wasserman. Bring your favorite ספר suggestions for a future book group! Newcomers are always welcome and no RSVP needed.  
FVJN- to-Lazarus House Mitzvah Dinners 
First Wednesday of Each Month
Volunteers needed for March 6!
We at FVJN are happy to do the mitzvah of providing dinner for the guests at Lazarus House in St. Charles, on the first Wednesday of each month.  Volunteers prepare a main dish, a salad or two sides (including vegetables), and a dessert. These meals currently feed 60 to 75 men, women and children at Lazarus House. Please contact coordinator Lisa Garcia to sign up to volunteer: elenanestela08@comcast.net. Volunteers are needed for these upcoming dates: March 6  April 3 May 1 June 5  
Shabbat Evening
Friday, March 1, 6:30 p.m. at the Weinberger home!
Join us for a friendly Shabbat Evening, with prayers, a potluck supper, and friendship. All ages welcome! Please bring non-meat dishes, only.  RSVPs requested: Please email rachely@fvjn.org with what you will bring, so we can plan accordingly. Please RSVP asap!
If your last name begins with:
A – G: Salads or side dishes (the host is providing the main dishes!) H – N: Salads or side dishes  O – T: Desserts  U – Z: Beverages (apple and/or white grape juice), and set-up/clean-up            (*Please come 15 minutes early and stay 15 minutes after.) *Please provide your own serving utensils. Paper products will be provided. ** Tammie & Mike Weinberger's house is located at: 0N425 Sulley Place, Geneva, 60134  (please feel free to call 630-208-7838, if you would like directions)  
FVJN Women's Gathering (New!)
Tuesday, March 5, 7:30 p.m.
FVJN women: come together for friendship and conversation! Bring your ideas for future gatherings! Snacks and beverages welcome. Please RSVP to: rachely@fvjn.org, for location and with any questions.  
Adult Social: Movie & Discussion
Sunday, March 10, 3:30pm-5:30 pm
  Join us as we nosh and visit, view and discuss another interesting Jewish-themed film (TBA). Feel free to bring snacks and BYOB, if you like. Please email
nccox@comcast.net
to RSVP and for more information.  
FVJN Volunteers at NIFB! (Northern Illinois Food Bank)
Saturday, March 16, 9 to 11 a.m.
FVJN families and individuals: Come lend a hand at NIFB!  If you wish to participate, please let Rachel know, ASAP (rachely@fvjn.org). For this session, volunteers can be as young as 8 years of age. If you've done this with us before, you know how fun it is, and it's a terrific way to help our greater community!  
FVJS News and Notes:
Purim Celebration!
Sunday, February 24 from 11:30-1:00
*Volunteers needed! https://docs.google.com/document/d/1AfsJQMBJvfDUrVbOIGk2_6Jsm_v1UUabmMtq8V9m1io/edit?pli=1 FVJS will celebrate Purim on Sunday, February 24 from 11:30-1:00.  Students can wear their costumes to class so they will be all ready for the fun.  Here is what's planned: -costume parade -pizza lunch -ice cream sundae bar -Megillah reading -games Cost for lunch and ice cream is $3 per child.   
Two new committees have recently been added to FVJN's lineup:
Welcoming Committee, chaired by Leslie Shambo Fundraising Committee, chaired by Mike Yackley These join the list of existing committees: Fox Valley Jewish School Committee Social Action Committee Building Committee Interested in learning more and getting involved? Just send an email to info@fvjn.org!  
Jewish FAQ
What do you contribute to our collective experience?
What is our organization missing when you are not there?
Adapted from:
Community is an integral part of the Jewish experience.
By Rabbi Jill Jacobs
www.myjewishlearning.com A sense of peoplehood has long been the defining characteristic of the Jews.  On the everyday level, this focus on peoplehood is translated into an emphasis on the community as the primary organizing structure of Jewish life. Wherever Jews have lived, they have built synagogues, established communal organizations, and created systems of communal governance.
The sense that the community is responsible for the physical and communal needs of its members has manifested itself in different ways throughout Jewish history.  In contemporary times, Jewish communities have sprung up around other types of institutions, including Jewish Community Centers, schools, camps, local Federations, and Jewish non-profit organizations. In all of these cases, a building or organization serves as the initial point of contact for a group of people who then begin caring for each other and taking care of one another's needs.
Jewish texts treat participation in communal affairs not as an option, but as a religious obligation. One debate among a number of the early Talmudic commentators and codifiers of Jewish law concerns the question of whether one who is occupied with taking care of a communal need must stop to pray. At the root of this discussion is the legal principle that "one who is occupied with one
mitzvah
(religious obligation)is exempt from other
mitzvot.
"
If caring for the needs of the community can be defined as a mitzvah, then a person involved in such work will be exempt from other pressing mitzvot, such as prayer. While early religious scholars take various positions on this issue, one modern authority, the
Mishnah Berurah
(Rabbi Israel Meir Ha-Kohen, 1839-1933) virtually closes the question by declaring,"Most later authorities have ruled [that one does not need to stop to pray]" (
Orah Hayim
93:4). Even more strikingly, one midrash likens removing oneself from the community to destroying the world. According to this source: "'With justice, a king sustains the earth, but a fraudulent (
terumot
) person destroys it.' (Proverbs 29) [What does this verse mean?] With the justice that the king does, he sustains the earth, but the fraudulent person destroys it. If one makes oneself like
terumah
(portion of produce that is set aside as an offering), set aside in the corner of the house, and says, 'Why should I trouble myself for the community? What's in it for me to take part in their disputes? Why should I listen to their voices? I'm fine [without this],' this person destroys the world. This is the meaning of 'the fraudulent person destroys [the world].' Though the precise structure of Jewish communities has changed according to place, time and current interests, membership in a Jewish community has always demanded a sense of shared destiny, manifested in the obligation to care for other members of the community, as well as in the joy of partaking in others' celebrations.
———-
Donations Received
Simon/Sohn Family — In Honor of Sarah Anderson's and Dylan Silver's b'nai mitzvah  
http://www.fvjn.org/wp-content/uploads/2019/03/jewish-community-geneva-fox-valley.png
0
0
Rachel
http://www.fvjn.org/wp-content/uploads/2019/03/jewish-community-geneva-fox-valley.png
Rachel
2013-02-21 10:43:11
2015-10-19 19:10:54
February eNewsletter!