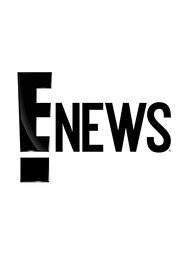 FVJN's Annual Donors & Volunteers Thank You Dinner!
Saturday, March 18, 6 pm at Natalie's House.
Join us to thank our wonderful volunteers and donors who helped FVJN during another successful year!
The Board of Directors does the cooking and you get to schmooze and enjoy a wonderful dinner!
Volunteers and donors, plus one, are our guests. Everyone else is invited to come share a great meal, and say thanks for $5 per person.
Please RSVP by WEDNESDAY MARCH 15 to: rachely@fvjn.org. Indicate volunteer/donor or other in your email response, and how many people are coming (adults only, please.) Natalie's address will be sent via email after RSVP is received.
Thank you!
FVJN Board of Directors
——————————————————————————————
Shabbat Evening Potluck!
Friday, March 10, 6:30 – 8:30 pm at FVJN
Free pizza!
Please bring a dish to share.
Please RSVP so we know how many pizzas to order.
RSVP to: rachely@fvjn.org.
————————————————————
Friday Flicks • Movie Night!
Friday, March 24, 7:00 pm
"Gore Vidal The United States of Amnesia"
At the UUSG, 110 S. Second St., Geneva.
Free and all are welcome. Snacks are provided and discussion follows the film.
Info: http://www.uusg.org/friday-flicks/
————————————————————
FVJN Playgroup!
Sunday, 3/26, 10 am at FVJN
Geared for littles ages 3 and under, but all children are welcome.
There are lots of assorted toys at FVJN. Feel free to bring a snack, and we'll play and hang out and visit! This is not a drop-off. Please RSVP!
If planning on coming or have questions, contact Rachel: rachely@fvjn.org. See you there!
——————————————————————————————
Mitzvah Dinner for Lazarus
First Wednesday of Each Month
Volunteers Needed!
Sign up here: http://www.fvjn.org/lazarus-house/
FVJN invites you to help provide monthly dinners for guests of Lazarus House in Geneva. If interested, please contact Lisa Foydel at lisafoydel@hotmail.com.
——————————————————————————————
Volunteer at NIFB!
Join us for a fun-filled morning, four times a year, when we volunteer at Northern Illinois Food Bank in Geneva.
Our next date will be April 22.
To sign up please email Alysa: ahwalisz@comcast.net
——————————————————————————————
Coming Up!
March/April
3/8 – Board Mtg

3/10 – Shabbat Evening Potluck

3/18 – Annual Thank You Dinner

3/19 – FVJS

3/26 – Playgroup

4/5 – Lazarus Dinner

4/9 – FVJS

4/12 – Board Meeting

4/14 – Shabbat Evening Potluck

4/18 – Book Group

4/22 – FVJN @ NIFB!

4/23 – FVJS

4/29 – Adult Social Dinner
https://www.fvjn.org/wp-content/uploads/2017/03/MV5BMTg5OTgzNzc0Ml5BMl5BanBnXkFtZTgwMzQ3MzY1MjE@._V1_UX182_CR00182268_AL_-e1526396987977.jpg
268
182
FVJN
http://www.fvjn.org/wp-content/uploads/2019/03/jewish-community-geneva-fox-valley.png
FVJN
2017-03-10 17:04:15
2017-03-10 17:04:34
FVJN ENews • March 2017