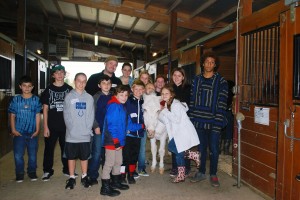 FVJS students had a terrific time on their October field trip to Field of Dreams in Batavia, where they learned about caring for animals in need. Future field trips are in the works, so keep an eye out for more information! *FVJS families please note: In November, FVJS meets two consecutive Sundays: 11/4 and 11/11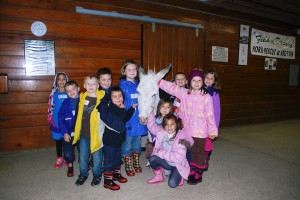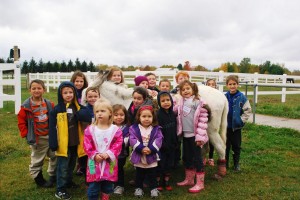 It's Never too Late to Register for FVJN!
The FVJSchool is set to open for its third school year this fall, with educational, engaging and exciting Jewish experiences for our students!    FVJSchool is held from 9:30 to 11:30 a.m. every other Sunday, during the school year. Hebrew class will be offered from 11:30 to 12:30, on FVJS mornings. This program has classes for children beginning  at age 3 and continuing through 8th grade.    FVJS welcomes children from those with no formal religious education or Jewish  knowledge, to those who have previously attended religious education  programs. The FVJS program provides a general Jewish education and does not  adhere to any one particular branch of Judaism.   Information and registration forms are available at www.fvjn.org. or email Barb Anderson: barb.anderson58@att.net.  
FVJS STUDENTS IN GRADES 6TH THRU 8TH:
Meet other Jewish High School Students in the area! Go bowling, see a show, attend a Sukkah Pary!
Ma'ayan BBYO/BBYO Connect
FVJS/FVJN students are always welcome! BBYO is for High School Ages.  BBYO Connect is for 6th through 8th grade.
Sunday, Oct. 7, 1:30 PM
–
Sukkah Party
at Isaac Marshall's home 
*Sunday, October 21, 6 to 8 PM, $15 per person
–
Bowling
at STC Bowl, 2520 West Main Street, St. Charles IL 60175. Open to 6th through 12th Grade. Includes bowling, shoes, pizza, pop and ice cream. Please RSVP to Liza at
Archbroch@comcast.net
. FVJS students have a special invitation to join in the fun! If you are not receiving Youth Group information emails and would like to, please email Liza at
Archbroch@comcast.net
. You can also download flyers from the website at
http://www.ckielgin.org/youth-groups.html.
Needed: Mother's Helper
Susan (Suzi) Hanson, FVJN's hard working volunteer coordinator for our monthly FVJN-to-Lazarus House Dinners, is in need of a part-time mother's helper to spend time with her terrific kids, for the following schedule: Mon. – Thurs. 7 to 8:30 a.m., and 2:30 to 5 p.m. Please contact her for more information:
shansonlpc@gmail.com
.
http://www.fvjn.org/wp-content/uploads/2019/03/jewish-community-geneva-fox-valley.png
0
0
Rachel
http://www.fvjn.org/wp-content/uploads/2019/03/jewish-community-geneva-fox-valley.png
Rachel
2012-11-07 13:42:04
2015-10-19 19:10:55
FVJS News and Notes