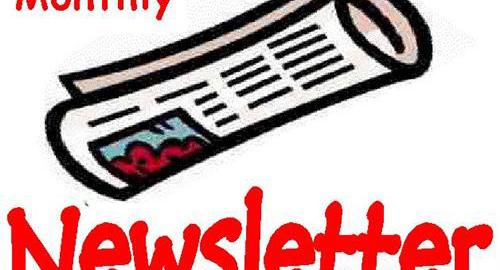 Upcoming Events!
May:
5/7 — Lazarus Dinner
5/10 — NIFB Vol. Day
5/12 — Fundraiser at McNally's!
5/17 — Adult Social Dinner
5/18 — FVJS (Last Day)
5/25 — Board Meeting
June:
6/4 — Lazarus Dinner
6/6 — Shabbat Evening Potluck
6/8 — Greater Chi Area Jewish Fest
6/10 – Book Group
6/17 – 6/22 Swedish Days FVJN Booth (set-up 6/16)

Adult Social Dinner
Adult Social Dinner w/ FVJN Friends!
When: Sat., May 17, 6 pm
Where: Giordano's, 3641 E Main., St. Charles
RSVP Required: http://www.fvjn.org/rsvp/

Swedish Days = FVJN Fundraiser!
FVJN Food Booth at Swedish Days in Geneva: June 17 – 22
FVJN hosts a food booth at Swedish Days each year, and your help is needed!
Contact Mike: mikey@fvjn.org to volunteer, and watch for more information!
Check open dates and times at website: http://www.fvjn.org/2014-swedish-days/ and email Kimberly with your availability: kfivelson@fvjn.org

ATTN FVJS Families!
FVJS Field Trip on May 18, 9:30 – 11:30, to Fox Valley Wildlife Center!
(No Hebrew that day)
Watch your email for more details.

Shabbat Evening Potluck
Please join us!
When: Fri, June 6, 6:30
Where: Tammie & family's House!
RSVP: to Rachel for directions!
rachely@fvjn.org


FVJN's 10th Anniversary Year!
FVJN is 10 Years Old!
We're looking for ideas on how to celebrate and commemorate this momentous milestone!
Please send your ideas to: rachely@fvjn.org
Thank you!
FVJS Job Openings!
FVJS — Fox Valley Jewish School, FVJN's Sunday school —  is hiring for the 2014-2015 school year!
Art teacher needed to teach all grades, Pre K- 8th.  The FVJS Art teacher is responsible for planning and implementing art projects for all classes, which meet 2 times a month. This position's pay is $50 per session.
Interested individuals need to send a resume to: info@fvjn.org
Two classroom aides needed to assist with either Art or Pre K – 2nd grade core classes. FVJS aides are responsible for assisting the teacher to help the classes run smoothly, safely and efficiently. This position's pay is $10 per session.
Interested individuals must be in 9th grade or above and need to send a written paragraph with information about yourself and your experience that would be relevant for the job to: info@fvjn.org
FVJN's Guest Bartender Night Fundraiser 
Monday, May 12, 6 to 9 p.m.
McNally's Irish Pub, 109 W. Main St., St. Charles
Open to All! Bring the kids for a fun family dinner event!
We are hosting our second annual "Guest Bartender Night" fundraiser for our Capital Improvement Fund, to create additional classroom space for FVJN's religious school, and you're all invited! This event is open to all, so bring your family and friends for a fun evening!
The evening will include prize raffles and a 50/50 raffle. Thanks to McNally's additional generosity, FVJN will receive 20% of the revenue from food purchases that evening (be sure to mention FVJN when ordering!).
Please consider donating prizes for our raffle: gift certificates, gift baskets,
items from your business — anything you donate would be much appreciated.
Raffle prizes are being accepted now! If you are able to donate a prize, or would
like to help at this event (help run the raffles, etc.), please e-mail Mike Yackley
ASAP: mailto: mikey@fvjn.org
FVJN- to-Lazarus House
Mitzvah Dinners
Volunteers Needed the First Wednesday of Each Month!
Each month, we prepare dinner for 60 to 75 men, women and children at Lazarus House. Volunteers are needed to help, NOW!
Please contact coordinator Lisa Garcia ASAP to volunteer, and for detailed information contact Lisa: elenanestela08@comcast.net or call (630) 201-5344.
PLEASE SIGN UP NOW!
Save the Date! Chicago Jewish Fest!
Lots of fun for everyone! FVJN will be presented at the PJC (Prairie Jewish Coalition) table. Come enjoy the day!
For info: http://www.pocet.org/
Construction Zone!
Our alley is under construction!
Construction dates: now to (hopefully) June 9, 2014.
Volunteers Needed
A volunteer is needed to organize our FVJN loan library. Contact Rachel if interested:
email: rachely@fvjn.org
https://www.fvjn.org/wp-content/uploads/2014/05/monthly-newsletter.jpg
361
500
Rachel
http://www.fvjn.org/wp-content/uploads/2019/03/jewish-community-geneva-fox-valley.png
Rachel
2014-05-16 12:58:54
2015-10-19 19:10:48
May 2014 eNews!