Swedish Days is Just Around The Corner!
It's Time to Support Fox Valley Jewish Neighbors!
Please check out the information below, and sign up to volunteer
at the FVJN food booth.
It's a lot of fun, and it's one of our major annual fundraisers!
Upcoming     Events!
June:
6/4 — Lazarus Dinner
6/6 — Shabbat Evening Potluck
6/8 — Greater Chi Area Jewish Fest
6/10 – Book Group
6/17 – 6/22 Swedish Days FVJN Booth (set-up 6/16)
6/28 — PJC Youth Event
6/29 — Board Meeting
July 1 — FVjN Women's Gathering
Swedish Days = FVJN Fundraiser!
FVJN Food Booth at Swedish Days in Geneva: June 17 – 22
To Everyone:
We NEED YOUR HELP! Our food booth at Swedish Days is one of our biggest annual fundraisers!
Come have fun selling veggie burgers, kosher hot dogs, healthy frozen treats and pickle pops, and enable FVJN to continue to do all we do!
No One Works Alone!
Volunteers still badly needed for the following slots. Please sign up now!
Wed. 6/18
10 am – 1 pm: 1 person
Fri. 6/20
10 am – 1 pm: 1 person
Sat. 6/21
10 am – 1 pm: 1 person
1 – 4 pm: 2 people
7 – 10 pm: 1 person
Sun. 6/22
4 – 7pm: 1 person (booth takedown)
Please follow this link http://www.fvjn.org/2014-swedish-days to check for openings in the schedule
to help at the FVJN Booth.
Please email Kimberly at kfivelson@fvjn.org
with your availability and what shift(s) you would like to fill.
We look forward to working with each of you. Thank you for your time and support!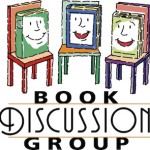 Adult Book Group
June 10, 7 pm
at FVJN
Book: Rachel Calof's Story, by Rachel Calof.
Everyone's welcome!
FVJN Women's Gathering
July 1, 7 pm
Calling all FVJN Women:
Please join us at the next FVJN Women's Gathering!
Where: Alysa Hwalisz's House
43W 440 Campton Ct., St. Charles
RSVP: Everyone PLEASE RSVP: ahwalisz@comcast.net


FVJN's 10th Anniversary Year!
FVJN is 10 Years Old!
We're looking for ideas on how to celebrate and commemorate this momentous milestone!
Please send your ideas to: rachely@fvjn.org Thank you!
Shabbat Evening Potluck
Please join us!
When: Fri, June 6, 6:30
Where: Tammie & family's House!
RSVP: to Rachel for directions!
rachely@fvjn.org
Jewish Youth:
Ice Cream, Havdalah & A Movie, Hosted at FVJN!
Join us for a SUPER fun evening!
Open to all Jewish 12 to 17 year olds!
But please let us know if there are younger siblings who might want to attend and
their ages.
ICE CREAM, HAVDALAH & A MOVIE!!
Saturday, June 28, 7 pm to 10 pm
Pick up and drop off at Fox Valley Jewish Neighbors at 121 South Third Street, Geneva
COST  – Bring $10 for dessert at Graham's
We will walk to Graham's for a treat, then a short Havdalah Service at FVJN and a movie! Vote on the movie you want to see or suggest another: The Avengers, Breakfast Club, Footloose, Hunger Games, Stand By Me, Harry Potter.
Please RSVP to Tammie Weinberger at tammie.weinberger@gmail.com
with how many are attending and your movie vote!!


FVJN- to-Lazarus House Mitzvah Dinners
Volunteers Needed the First Wednesday of Each Month!
Each month, we prepare dinner for 60 to 75 men, women and children at Lazarus House. You only need to prepare and drop off at Lazarus House in St. Charles.
Additional volunteers are needed to help NOW!
Please contact Rachel Yackley ASAP to volunteer: rachely@fvjn.org
or call 630-440-6575.
PLEASE SIGN UP NOW!
FVJS Job Openings!
FVJS — Fox Valley Jewish School, FVJN's Sunday school —  is hiring aides for the 2014-2015 school year!
Two classroom aides needed to assist with either Art or Pre K – 2nd grade core classes. FVJS aides are responsible for assisting the teacher to help the classes run smoothly, safely and efficiently. This position's pay is $10 per session.
Interested individuals must be in 9th grade or above and need to send a written paragraph with information about yourself and your experience that would be relevant for the job to: info@fvjn.org
Save the Date! Chicago Jewish Fest!
Lots of fun for everyone! FVJN will be presented at the PJC (Prairie Jewish Coalition) table. Come enjoy the day! For info: http://www.pocet.org/
http://www.fvjn.org/wp-content/uploads/2019/03/jewish-community-geneva-fox-valley.png
0
0
Rachel
http://www.fvjn.org/wp-content/uploads/2019/03/jewish-community-geneva-fox-valley.png
Rachel
2014-06-07 15:51:37
2015-10-19 19:10:48
June 2014 eNews!