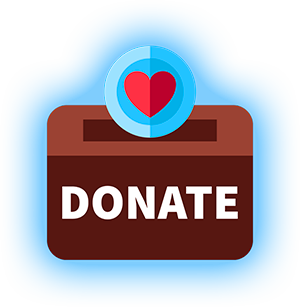 Dear Friends, Family and Supporters of Fox Valley Jewish Neighbors,
Please consider donating today to help FVJN continue to build a more cohesive Jewish community in the Tri-Cities with its wide-variety of community offerings!
We come to you this one time each year with our annual end-of-the-year fundraiser request.  FVJN does not charge membership dues, and generally does not charge for events and gatherings.  Instead, FVJN relies primarily on donations that allow us to offer our many activities to our broad community. Donating is easy by sending in your tax-deductible donations right away, online or through the mail.
Your support helps to maintain a positive Jewish presence in your community and will enable FVJN to provide even more wonderful services to you and your family in the coming year.
FVJN has completed another year as the vibrant and dynamic Jewish organization that welcomes all who are interested in being part of our ongoing building of our local Jewish community.  Each year we have more people participating in an ever-increasing number of programs.  Each year, FVJN hosts a number of activities, events and gatherings:
• Social services (mitzvot) activities, including volunteering at Northern Illinois Food Bank and providing meals to Lazarus House, and our school's annual Mitzvah Project
• Interfaith- and family-friendly Shabbat and Havdalah gatherings and services, holiday observances and celebrations, including our wonderful Yom Kippur & Rosh Hashanah services led by professional Jewish Song Leader and Rabbinical Assistant Cindy Michelassi
• Fox Valley Jewish School, FVJN's religious Sunday school
• Adult education programs including film nights & Book Club
• Bar and Bat Mitzvah services and celebrations
• Social activities including Adult Social Dinners
• Community events: Swedish Days
Our terrific Board of Directors is busy planning several new events for 2018!
Please help FVJN meet its costs for our hard working staff, maintaining our space on Third Street, renting other spaces when needed, and with supplies and administration in providing our wide-range of services.
FVJN makes a significant difference in the Jewish presence in our area.  Newspapers and social media frequently announce FVJN events, and people interested in Jewish activities in our area are consistently referred to FVJN through other resources.
Help us continue to gather together and welcome all who want to be part of our Jewish community.  We welcome you without regard to synagogue affiliation or membership, your brand of Judaism, your religious background, your marital status or sexual orientation, or your age.
Your donations are essential for FVJN to continue its work!  Thank you for sending your tax-deductible donation today to FVJN, P.O. Box 346, Geneva, IL  60134, or submitting it on-line at fvjn.org/donate.  Please donate today to help FVJN continue to grow and offer a wide-variety of community activities for our Jewish and interfaith neighbors!

Best wishes to you each for a wonderful holiday season.
Warmly, on behalf of the FVJN Board of Directors,
Rachel Yackley,  FVJN Executive Director
*FVJN is a 501c3 organization, and thus your donations are tax-deductible to the extent permitted by your individual circumstances.
https://www.fvjn.org/wp-content/uploads/2017/11/Donate-Box_goodwill.png
307
300
FVJN
http://www.fvjn.org/wp-content/uploads/2019/03/jewish-community-geneva-fox-valley.png
FVJN
2017-11-21 10:48:41
2017-11-21 10:48:49
End of Year Fundraiser: A Time to Give