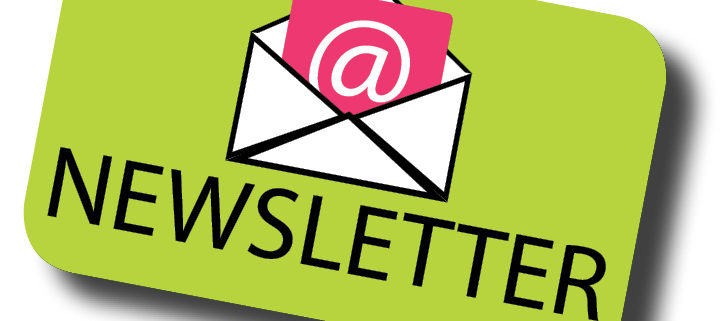 Shabbat Potluck Gathering!
Friday, Feb. 9, 6:30 pm
at Amanda & Laura's House (RSVP for address)
Bring a dish to share; FVJN provides pizza!
RSVP to: rachely@fvjn.org (mailto:rachely@fvjn.org)
Would you like to spend Shabbat having dinner with old and new friends from FVJN? We invite you to host a gathering at your home — all you need to provide is the space!
FVJN will promote and collect RSVPs and spring for a pizza you order for delivery at your house, and everyone who comes will bring a dish to share.
Shabbat Gatherings are held the second Friday of each month.
If you would like to host (or need more info), please reply to Rachel: rachely@fvjn.org.
This is a great way to participate in our Jewish community, and make new friends, too!
******************
FVJN Book Group
Tuesday, Feb. 13th, 7 pm at FVJN
Book: Casting Lots,  By Susan Silverman
The FVJN Book Group meets at FVJN at 7:00 pm every other month.
All are welcome!
******************
Volunteer at NIFB with FVJN!
Saturday, Feb. 24, 9 am – noon
Northern Illinois Food Bank: 273 Dearborn Ct. Geneva
Open to ages 8 and up.
Help your community and have a blast, too, volunteering with friends at NIFB!
Dress to get dirty (just in case), and wear close-toed shoes.
RSVPs required by Feb. 17. Please include names (and children's ages).
RSVP to: rachely@fvjn.org
Hope to see you, there!
******************
Family Bowling Event! RSVP ASAP!
Saturday, March 3, 12:30 – 2:30
St. Charles Bowl: 2520 W. Main St., St. Charles
Come enjoy a fun afternoon with bowling and pizza, with FVJN friends!
All ages welcome!
Only $5 per person! FVJN will pay the rest of the fees!
Mail check to FVJN, PO Box 346, Geneva, IL
Advance RSVP to rachely@fvjn.org
******************
Coming Up!
February
2/7 – Lazarus House Mitzvah Dinner
2/9 – Shabbat Evening Potluck Gathering at Members' House!
2/11 – FVJS
2/13 – Book Group
2/21 – Board Meeting (note date change)
2/24 – NIFB Volunteer Morning
2/25 – FVJS
March
3/3 – Family Bowling Event!

******************
Announcements!
• Please join us in extending a big Mazel Tov to Sharon Glass (formerly of Geneva), who recently married Michael Schwartz! Sharon is a retired family therapist and Michael is a cardiologist with DuPage Medical. They live in Naperville.
•If you've gotten this far, thank you for reading our weekly eNewsletter! Let Rachel know you were here — rachely@fvjn.org  — and get entered into a raffle for a special prize! January's winner: Nancy Sohn!
•Are you interested in making FVJN what you've always wanted your local Jewish organization to be? There are so many ways to get involved: Join the Board, Join and/or chair a committee, volunteer with events, and more! Contact Rachel rachely@fvjn.org with your interests and ideas, today!
******************
FVJN Annual Fundraising Campaign
If you haven't already done so, it's not too late!
Please Donate to Our Annual Fundraising Campaign, now!
https://www.fvjn.org/donate/
Our future depends on you!
Donating is easy by sending in your tax-deductible donations right away, online (https://www.fvjn.org/donate/) (https://www.fvjn.org/donate/) or through the mail. Click on the link above or mail your tax-deductible donation today to FVJN, P.O. Box 346, Geneva, IL  60134.
******************
Lazarus House Mitzvah Dinner
Next Date: Wednesday, Feb. 7. Drop off by 6 pm at Lazarus House in St. Charles
Still Needed:
April: Main Dish
May: Main, side
June: 2 sides
FVJN Provides Dinner the First Wednesday of Each Month.
More Volunteers Needed!
Please sign up for upcoming months, too!
Click http://www.fvjn.org/lazarus-house/ to sign up!
Questions? Please contact Lisa Foydel at lisafoydel@hotmail.com  
******************
Amazon Smile: Shop and Help FVJN at the Same Time!
AmazonSmile is a simple and automatic way for you to support your favorite charitable organization every time you shop, at no cost to you.
On your first visit to AmazonSmile ** smile.amazon.com (http://smile.amazon.com), select "Fox Valley Jewish Neighbors" to receive donations from eligible purchases before you begin shopping.
The AmazonSmile Foundation will donate 0.5% of the purchase price from your eligible AmazonSmile purchases.
******************
Fox Valley Jewish School (FVJS)
Register now for the remaining 2017 – 2018 school year!
Classes offered from PreK (age 3) through 8th grade.
Registration forms and more information available at
** http://www.fvjn.org/fox-valley-jewish-school/
******************
Elsewhere:
2018 Jewish Film Festival
Congregation Kneseth Israel is hosting its first Jewish Film Festival!
Two films left to be featured:
Fanny's journey on Feb 11
Dough on Feb. 24
Free and open to all.
CKI is located at 330 Division St., Elgin
for info:** www.ckielgin.org, 847-741-5656
••••••••••
Prairie Jewish Youth (PJY)
Check out exciting events BELOW for students in 5th – 12th grade!
RSVP Required for ALL EVENTS:
** http://prairiejewishyouth.weebly.com/upcoming-programs.html**
•Challah Making!
Sunday, February 25, 2018
3 pm to 4:30 pm
At the May Residence.
Open to 7th – 12th graders.
https://www.fvjn.org/wp-content/uploads/2017/11/newsletter-e1568206774816.jpg
150
213
FVJN
http://www.fvjn.org/wp-content/uploads/2019/03/jewish-community-geneva-fox-valley.png
FVJN
2018-02-09 10:36:02
2018-02-09 11:16:14
ENews February 2018!