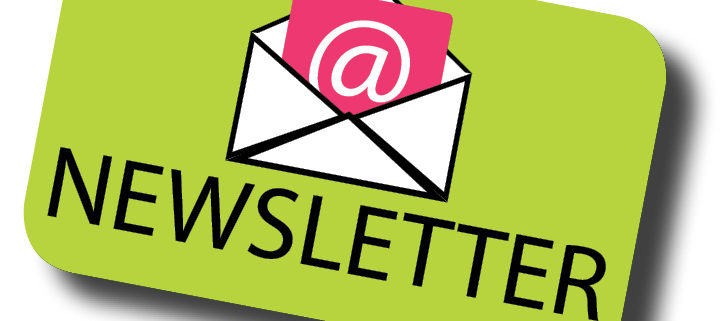 "To enrich the lives and enhance connections of our Jewish community"                                                    
FVJN Book Group!
Tues., April 10, 7 pm at FVJN
Discussing: In the Unlikely Event, By Judy Blume
All are welcome, no RSVP needed!
******************
2nd Annual FVJS Pancake Breakfast Fundraiser
Sunday, April 22, 9:30 am
Open to all! Cost: $5 – $20
Community service is an important part of the curriculum at FVJS.  Please join the students for breakfast and a discussion of where to donate the funds raised.
Students will begin serving breakfast at 9:30 downstairs at FVJN.  The menu is pancakes, scrambled eggs, juice and coffee.  The cost is $5/person with a maximum of $20/family.  After breakfast, the students will present two options for where to donate the money raised.  Everyone in attendance will be asked to vote on which nonprofit organization should receive the donation.
FVJS's art teacher, Jeremy Foy, will be presenting sculptures made by students in art class, this year.
Everyone is invited to attend so please come support the efforts of our students.  No reservations are necessary. For additional information email info@fvjn.org.
******************
April
4/10 – Book Group
4/11 – Board Meeting
4/22 – FVJS & Pancake Breakfast!
4/27 – Friday Flick
4/29 – Annual Donors & Volunteers Thank You Dinner
Click HERE (http://www.fvjn.org/calendar-of-events/) for complete calendar!
********************
FVJN's Annual Donors & Volunteers Thank You Dinner!
Sunday, April 29 at 5 pm at Natalie's House.
Thank YOU, our wonderful volunteers and donors who helped FVJN during another successful year!
In appreciation for your generous donations of time and financial support to FVJN over the past year, we invite you to a special Thank You Dinner!
The Board of Directors does the cooking and you get to schmooze and enjoy a wonderful evening!
Volunteers and donors, plus one, are our guests. Everyone else is invited to come share a great meal, and say thanks for $5 per person.
Please RSVP by WEDNESDAY 4/18 to: rachely@fvjn.org 
Indicate volunteer/donor or other in your email response, and how many people are coming (adults only, please.)
Natalie's address will be sent via email after RSVP is received.
Thank you!
FVJN Board of Directors
******************
Important Announcements:
•Please join us in extending our deepest condolences to Jay, Alexa, Gabriel and Audrey Schwab on the recent passing of Jay's father, Richard Schwab. May his memory be for a blessing.
•We now have a Facebook group! Please visit "Fox Valley Jewish Neighbors (FVJN) Group" and join! You can post anything relevant to FVJN, and communicate directly with other FVJN friends!
•Thank you for reading our weekly eNewsletter! Let Rachel know you were here — rachely@fvjn.org (mailto:rachely@fvjn.org) — and get entered into a raffle for a special prize!
•Are you interested in making FVJN what you've always wanted your local Jewish organization to be? There are so many ways to get involved: Join the Board, join and/or chair a committee, volunteer with events, and more! Contact Rachel rachely@fvjn.org with your interests and ideas, today!
******************
Lazarus House Mitzvah Dinner
Next Date: Wednesday, May 2. Drop off by 6 pm at Lazarus House in St. Charles
Still Needed:
May: Main dish
July: Main, 2 sides, dessert
August: Main, 2 sides, dessert
FVJN Provides Dinner the First Wednesday of Each Month.
More Volunteers Needed!
Please sign up for upcoming months, too!
Click http://www.fvjn.org/lazarus-house/ to sign up!
Questions? Please contact Lisa Foydel at lisafoydel@hotmail.com
******************
Host a Shabbat Potluck Gathering!
Would you like to spend Shabbat having dinner with old and new friends from FVJN? We invite you to host a gathering at your home — all you need to provide is the space!
FVJN will promote and collect RSVPs and spring for a pizza you order for delivery at your house, and everyone who comes will bring a dish to share.
Shabbat Gatherings are held the second Friday of each month.
If you would like to host (or need more info), please reply to Rachel: rachely@fvjn.org
This is a great way to participate in our Jewish community, and make new friends, too!
******************
Fox Valley Jewish School (FVJS)
Registration now open for the 2018 – 2019 school year!
Classes offered from PreK (age 3) through 8th grade.
Registration forms and more information available at http://www.fvjn.org/fox-valley-jewish-school/ 
============================================================
Amazon Smile: Shop and Help FVJN at the Same Time!
AmazonSmile is a simple and automatic way for you to support your favorite charitable organization every time you shop, and it doesn't cost you a thing to donate!
On your first visit to ** AmazonSmile (https://smile.amazon.com/ch/20-8418697) select "Fox Valley Jewish Neighbors" to receive donations from eligible purchases before you begin shopping.
The AmazonSmile Foundation will donate 0.5% of the purchase price from your eligible AmazonSmile purchases.
Thank you!
https://www.fvjn.org/wp-content/uploads/2017/11/newsletter-e1568206774816.jpg
150
213
FVJN
http://www.fvjn.org/wp-content/uploads/2019/03/jewish-community-geneva-fox-valley.png
FVJN
2018-04-13 14:58:01
2018-04-13 14:58:08
eNews April 2018!