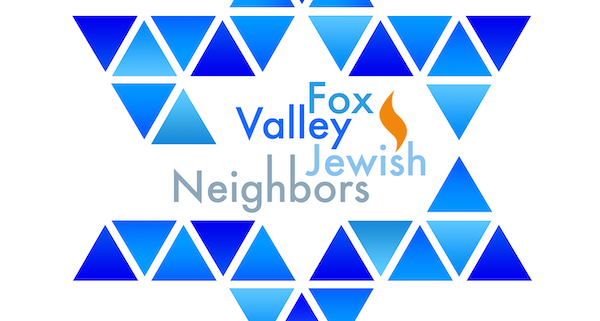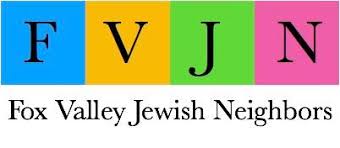 Adult Social Dinner
Saturday, June 22, 6:30 pm
at The Lodge on 64, in St. Charles
All adults are welcome to join us for a fun time!
Please RSVP by Tuesday the 18th to rachely@fvjn.org.
Board News!
We're excited to announce the addition of three new members to our Board of Directors!
Lisa Foydel, Lee Shumow and Amanda Littauer have joined Jay Schwab and Peter Evans, and Susan Jensen has also joined as a special advisor to the Board.
Please join us in welcoming and thanking each of them for volunteering their time and energy to make Fox Valley Jewish Neighbors all it can be!
If you're interested in learning more about our Board of Directors, please contact me at rachely@fvjn.org
FVJN Book Group
Tuesday, June 11, 7 pm, at FVJN
Book: Jewish Pirates of the Caribbean, by Edward Kritzler
All interested adults are welcome to drop in!
For more info: mikey@fvjn.org
Sunday School Registration Open!
Fox Valley Jewish School
•Teachers needed for the 2019-2020 school year! This is a paid position.
Volunteer parents also needed to serve on our school committee.
Please contact Rachel for more information. rachely@fvjn.org
•Register now for the 2019 – 2020 FVJS Sunday school year!
Interested in a unique Jewish Sunday school experience for your children?
FVJN offers Sunday an educational, fun, social Sunday school program during the school year, right in the heart of downtown Geneva!
If interested in attending the 2019 – 2020 school year, please email RachelY@fvjn.org (mailto:RachelY@fvjn.org)  as soon as possible, and express your interest. Responses are appreciated ASAP in order to plan for next school year. Whether or not your children are current, former or new to us, we hope to hear from you soon!
Learn more about FVJS here:
https://www.fvjn.org/fox-valley-jewish-school/.
Thank you!
Safety Updates at FVJN
Thanks to a security grant from Jewish United Fund, we recently installed two outdoor security cameras at FVJN. We are in the midst of making additional security updates to our space, including solar panels to charge the outdoor camera batteries, and the installation of impact resistance security window film over the windows on each exterior door. These security upgrades were both suggested by the Geneva Police Department. The safety of everyone, whenever inside our space in Downtown Geneva, is of utmost importance to us.
Lazarus House Mitzvah Dinner
First Wednesday of each month.
Needed for July: Dessert
Needed for August: Filled!
Needed for September: Main dish, 1 side dish, dessert
We are in need of volunteers to sign up for this FVJN mitzvah project,
each month of the year. This is a great individual, family or group activity!
Visit www.fvjn.org/lazarus-house/ to sign up today!
Thank you to Lisa, Gary, Gabe and Hannah Foydel-Kramer for making the entire June dinner for Lazarus guests!
FVJN volunteers provide dinner the first Wednesday of each month to approximately 70 guests at Lazarus House, a shelter located in St. Charles, which serves men, women and children in need in the Tri-Cities.
Please visit the above link to sign up for future dates!
Questions? Contact FVJN coordinator Lisa Foydel: lisafoydel@hotmail.com
Coming Up!
June
6/5 – Lazarus House Dinner
6/11 – Book Group
6/12 – Board eMeeting
6/22 – Adult Social Dinner
Visit http://www.fvjn.org/calendar-of-events/ for complete calendar!
Announcements!
• Donations: The Sohn-Simon family and the O'Hara family and friends have recently made donations to FVJN in memory of Archie Fogle, father of Barbara Anderson.
• If you have an interest in being part of a Caring Committee, a Social Action Committee, an Adult Education & Social Committee or FVJS Committee, please contact Rachel (rachely@fvjn.org!
Prairie Jewish Youth
PJY events are for Jewish youth in grades 5th through 12th!
All are welcome! For information and to RSVP, click on the link below.
http://prairiejewishyouth.weebly.com/upcoming-programs.html
https://www.fvjn.org/wp-content/uploads/2019/01/Icon-for-wordpress-e1568207474543.png
200
207
FVJN
http://www.fvjn.org/wp-content/uploads/2019/03/jewish-community-geneva-fox-valley.png
FVJN
2019-06-11 08:02:49
2019-06-11 08:03:44
ENews for June 2019!