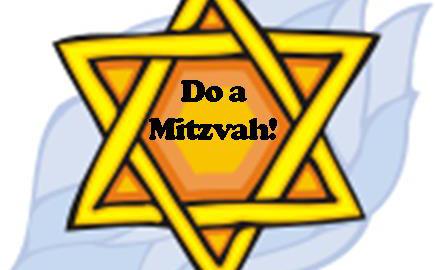 July 2, 2014
FVJS Job Openings!
FVJS — Fox Valley Jewish School, FVJN's Sunday school —  is hiring for the      2014 – 2015 school year!
Hebrew Teacher Needed
Hebrew teacher needed to teach grades 3rd – 5th (beginning Hebrew students).
The Hebrew teacher meets with students for one hour, immediately following the FVJS morning.
She/he is responsible for planning and implementing Hebrew lessons (books are provided) for classes which meet 2 times a month.
This position's pay is $25 per hour/session.
Interested individuals need to send a resume to: info@fvjn.org
Classroom Aides Needed
Two classroom aides needed to assist with either Art or Pre K – 2nd grade core classes.
FVJS aides are responsible for assisting the teacher to help the classes run smoothly, safely and efficiently. This position's pay is $10 per session.
Interested individuals must be in 9th grade or above and need to send a written
paragraph with information about yourself and your experience that would be relevant for the job to: info@fvjn.org


Support FVJN!
We are excited to announce we have found an easy way to raise money and support FVJN! It's Meijer Community Rewards, a program designed to specifically benefit schools and religious groups.
All you need to do is join Meijer Community Rewards, either in the store or online: http://www.meijer.com/rewards.
You will need to enter the following code for Fox Valley Jewish Neighbors: 168879.
Next, simply shop at Meijer, and we will automatically receive cash rewards from your purchases!
This program has made a significant impact in serving other nonprofit organizations.
The sooner you join, the sooner we will begin receiving cash rewards. Please apply today!
Thank you,
Rachel Yackley, Director


FVJN's 10th Anniversary Year!
FVJN is 10 Years Old!
We're looking for ideas on how to celebrate and commemorate this momentous milestone!
Please send your ideas to: rachely@fvjn.org.
Thank you!

Volunteers Needed
Volunteers are needed to assist with a variety of things. Contact Rachel if interested: rachely@fvjn.org
LIKE US ON FACEBOOK!
Check out FVJN event photos and more, and help us get more exposure!
Please visit our Facebook page and click "Like".
Click on the button below!
Click Here!


FVJN- to-Lazarus House Mitzvah Dinners
Participants Needed the First Wednesday of Each Month!
Each month, we prepare dinner for 60 to 75 men, women and children at Lazarus House.
Please contact Rachel Yackley ASAP to participate.
Email rachely@fvjn.org or call 630-440-6575.
Teva's Topsy Turvy bus is coming to Pushing the Envelope Farm!
All are welcome to join us on Sunday,
July 13, 1 – 3:30 pm, for an afternoon of
Jewish environmental fun and learning, fun
farm activities and of course playing with
our goats and chickens!
This event is hosted by the Prairie Jewish Coalition. Program will be held at 1700
Averill Road in Geneva at 1pm and cost is a $10 suggested donation per family. For more information contact Annie at genevafarm@gmail.com
https://www.fvjn.org/wp-content/uploads/2014/07/Do-a-Mitzvah.jpg
351
435
Rachel
http://www.fvjn.org/wp-content/uploads/2019/03/jewish-community-geneva-fox-valley.png
Rachel
2014-07-07 12:27:42
2015-10-19 19:10:48
ENews July 2014