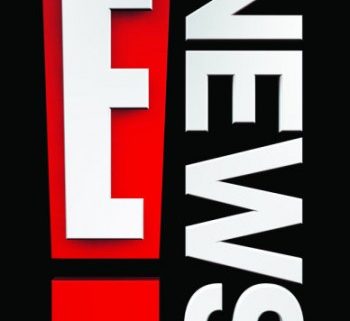 It's a Girl!
Please join us in welcoming Kayla Rose to the world, and wishing Ally and Eric Zimmerman a big Mazel Tov!
Shabbat/Adult Social Dinner!
Friday, Nov. 9, 6:30 pm
Aurelio's Pizza: 330 W. State St., Geneva
Adults only!
RSVP required by Monday, 11/5 to rachely@fvjn.org
FVJS Students & Families are Invited:
Family Shabbat Service at Etz Chaim!
When: Friday, Nov. 16, 7:30 pm
Where: Congregation Etz Chaim, 1710 S. Highland Ave., Lombard
Our FVJS students and families have been invited to attend a Family Shabbat Service
at Etz Chaim, in Lombard.
Please RSVP NOW to rachely@fvjn.org
FVJN Bowling Party! Saturday
November 18, 2 – 4 pm
Come enjoy a fun afternoon of bowling and pizza, with FVJN friends & family
at St. Charles Bowl, 2520 W. Main St., St. Charles. All ages welcome!
Per person fee $5. Everything's included!
RSVP to rachely@fvjn.org.
Sign Up Now for Sunday School 2018 – 2019!
Fox Valley Jewish School (FVJS)
We offer classes for students from PreK (age 3) through 8th grade.
Visit our website to learn about the wonderful plans for the new school year!
Registration forms and more information available at
http://www.fvjn.org/fox-valley-jewish-school/
Please email any questions to:Info@fvjn.org
UPCOMING EVENTS
October
10/21 – FVJS
10/26 – Friday Flick @ UUSG
November
11/7 – Lazarus House Dinner
11/9 – Shabbat Adult Social Dinner!
11/11 – FVJS
11/14 – Board Meeting
11/16 – FVJS families invited to Etz Chaim Family Service!
11/18 – FVJS
11/18 – Bowling Party!
Lazarus House Mitzvah Dinner
Needed: Volunteers to sign up for January, February & March
Thank you Nancy Sohn, Lisa Foydel, Joanne Spitz, Tammie Weinberger for providing the October dinner!
FVJN Provides Dinner the First Wednesday of Each Month.
Please sign up for upcoming months, too!
Click http://www.fvjn.org/lazarus-house/ to sign up!
Questions? Please contact Lisa Foydel at lisafoydel@hotmail.com
NOTES FOR YOU!
•Do you know we have a lending library at FVJN? Stop in on Sunday mornings during FVJS, or during other gatherings at FVJN, and check out books for children and adults!
•Are you interested in making FVJN what you've always wanted your local Jewish organization to be? There are so many ways to get involved: Join the Board, join and/or chair a committee, volunteer with events, and more! Email rachely@fvjn.org with your interests and ideas, today!
•If you have items to donate, please email us at info@fvjn.org first. Please do not drop items off at FVJN without first communicating with us. Thank you!
•Visit "Fox Valley Jewish Neighbors (FVJN) Group" and communicate directly with other FVJN friends!
Prairie Jewish Youth Events
•PJY Jews and the Afterlife
Sunday, October 14
3 pm to 4:30 pm
•PJY Pumpkin Patch Trip!
Sunday, October 28
At Goebbert's Farm
RSVP Required for ALL EVENTS:
** http://prairiejewishyouth.weebly.com/upcoming-programs.html
Fundraising
Amazon Smile: Shop and Help FVJN at the Same Time!
Support FVJN while you shop, and it doesn't cost you a thing to donate!
Log onto ** AmazonSmile (https://smile.amazon.com/)
and select "Fox Valley Jewish Neighbors" to receive donations from eligible purchases before you begin shopping. The AmazonSmile Foundation will donate 0.5% of the purchase price from your eligible AmazonSmile purchases. Thank you!
https://www.fvjn.org/wp-content/uploads/2018/10/e-news-logo-350x541-e1540141984915.jpg
309
200
FVJN
http://www.fvjn.org/wp-content/uploads/2019/03/jewish-community-geneva-fox-valley.png
FVJN
2018-10-21 12:13:42
2018-10-21 12:17:01
ENews October 2018!