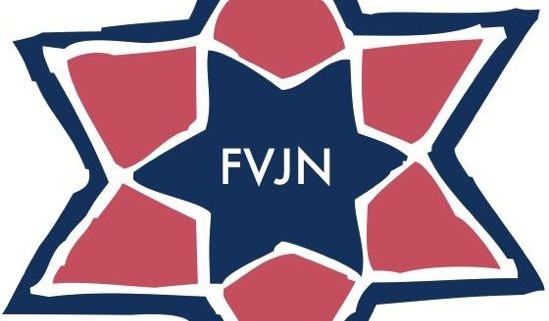 Shabbat/Adult Social Dinner!
Friday, Nov. 9, 6:30 pm
Aurelio's Pizza: 330 W. State St., Geneva
Adults only!
RSVP required NOW to rachely@fvjn.org
Come have fun with FVJN/FVJS friends!
FVJN Bowling Party!
Sunday, November 18, 2 – 4 pm
Come enjoy a fun afternoon of bowling and pizza, with FVJN friends & family at St. Charles Bowl, 2520 W. Main St., St. Charles.
All ages welcome!
Per person fee is $5. Pay cash or check at event. Everything's included! (Actual fee is $14.99 per person: FVJN is covering the rest!)
RSVP required by 11/12 to rachely@fvjn.org.
FVJS Students & Families are Invited: Family Shabbat Service at Etz Chaim!
When: Friday, Nov. 16, 7:30 pm
Where: Congregation Etz Chaim, 1710 S. Highland Ave., Lombard
Please RSVP NOW to rachely@fvjn.org!
Sign Up Now for Sunday School 2018 – 2019!
Fox Valley Jewish School (FVJS)
We offer classes for students from PreK (age 3) through 8th grade.
Visit our website to learn about the wonderful plans for the new school year!
Registration forms and more information available at http://www.fvjn.org/fox-valley-jewish-school/
Please email any questions to: Info@fvjn.org
UPCOMING EVENTS
November 11/7 – Lazarus House Dinner
11/9 – Shabbat Adult Social Dinner!
11/11 – FVJS 11/14 – Board Meeting
11/16 – FVJS families invited to Etz Chaim Family Service!
11/18 – FVJS
11/18 – Bowling Party!
11/23 – Friday Flick at UUSG
Lazarus House Mitzvah Dinner
Thank you Lisa Foydel, Nancy Sohn, and Tobey Bartel (who provided a side and dessert!) for the November dinner!
Needed: Volunteers to sign up for January, February & March
FVJN Provides Dinner the First Wednesday of Each Month. Please sign up for upcoming months, too! Click http://www.fvjn.org/lazarus-house/ to sign up!
Questions? Please contact Lisa Foydel at lisafoydel@hotmail.com
INTERFAITH EVENTS
Interfaith Thanksgiving Celebration
Wednesday, Nov. 21, 5:30 pm At Little Home Church by the Wayside, UCC, 32W128 Army Train Rd., Wayne
All are welcome!
Little Home Church is hosting an interfaith Gathering of Gratitude. This is an opportunity to affirm that there is much more that unites than divides us. Visiting service leaders will include staff and members of Bait-ul-Jaamay Mosque of Glen Ellyn, Congregation Beth Shalom of Naperville, Congregational United Church of Christ in St. Charles, Little Home Church by the Wayside and Resurrection Roman Catholic Church in Wayne. Offerings of nonperishable food items for the Neighborhood Food Pantry will be collected.
Sandy Hook Vigil of Remembrance
Friday, Dec. 14, 7 – 7:30 pm South Riverwalk Plaza, Batavia Riverwalk, Batavia
Join Moms Demand Action for a special interfaith vigil of remembrance of the lives lost in the Sandy Hook shooting 6 years ago.
All are welcome!
Hosted by Moms Demand Action – IL
NOTES FOR YOU!
•Do you know we have a lending library at FVJN? Stop in on Sunday mornings during FVJS, or during other gatherings at FVJN, and check out books for children and adults!
•Are you interested in making FVJN what you've always wanted your local Jewish organization to be? There are so many ways to get involved: Join the Board, join and/or chair a committee, volunteer with events, and more! Email rachely@fvjn.org with your interests and ideas, today!
•If you have items to donate, please email us at info@fvjn.org (mailto:info@fvjn.org) first. Please do not drop items off at FVJN without first communicating with us. Thank you! •Visit " Fox Valley Jewish Neighbors (FVJN) Group" and communicate directly with other FVJN friends!
Events & Programs for Jewish Youth!
•PJY Friendsgiving & Tzedekah Project
Sunday, November 11, 3 pm to 5 pm
•PJY HANUKKAH Party!
Sunday, December 2, 3 pm to 5 pm
At the Placko Residence in Elgin
•PJY Chinese Food and a Movie!
Sunday, December 16
RSVP Required for ALL EVENTS: http://prairiejewishyouth.weebly.com/upcoming-programs.html
Click above link for details and registration for all events!
PJY events are open to all interested Jewish students in 5th – 12th grade!
Friday Flick
Friday, 11/23, 7 pm At UUSG: 102 S. Second St., Geneva
Free & open to all!
Rise of the Superstorms
In just one devastating month, Houston, Florida, and the Caribbean were changed forever. As the planet warms, are these superstorms the new normal? How well can we predict them and does the U.S. need to prepare for the reality of climate refugees? This documentary takes you inside the 2017 superstorms and the cutting-edge research that determines how well equipped we are to deal with hurricanes in the future. Join us, November 23, at 7pm, in the Common Room.
ELSEWHERE
GI Jews: Jewish Americans in WW II — Documentary Film Screening & Discussion
Tuesday, Nov. 13, 6:30 – 8:30 pm Gail Borden Library, 270 N. Grove Ave, Elgin
This acclaimed film tells the profound and unique story of the 550,000 Jewish men and women who served in World War II. Through the eyes of servicemen and women – including Mel Brooks, Carl Reiner and Henry Kissinger – the film brings to life the little-known story of Jews who fought for their country, despite antisemitism both overseas and at home.
Register online HERE (http://exploreelginarea.com/events/gi-jews-jewish-americans-in-world-war-ii-) to attend.
Co-sponsored by CKI.
Elgin Spertus Institute One Book/One Community Author Event!
Where: Congregation Etz Chaim
When: Sunday, Nov. 18, 2 – 3:30 pm
Mark Sarvas will discuss his note, Memento Park.
Cost: Free to attend. Books will be sold for $18.
RSVP: Call Etz Chaim office: 630-627-3912
Amazon Smile: Shop and Help FVJN at the Same Time!
Support FVJN while you shop, and it doesn't cost you a thing to donate!
Log onto AmazonSmile (https://smile.amazon.com/) and select "Fox Valley Jewish Neighbors" to receive donations from eligible purchases before you begin shopping. The AmazonSmile Foundation will donate 0.5% of the purchase price from your eligible AmazonSmile purchases. Thank you!
https://www.fvjn.org/wp-content/uploads/2015/10/490ad865-6726-4a01-ae04-92a10ea3cc8d.jpg
640
549
FVJN
http://www.fvjn.org/wp-content/uploads/2019/03/jewish-community-geneva-fox-valley.png
FVJN
2018-11-06 12:10:17
2018-11-07 14:46:45
ENews October 2018