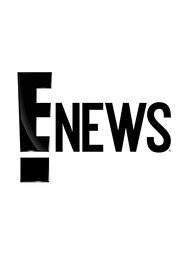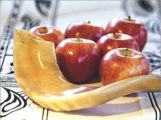 FVJN High Holidays Services: Mark Your Calendars!
Rosh Hashanah Service Led by Cindy Michelassi
Wednesday, Sept. 20, 6:30 pm service at the UUSG
Yom Kippur Service Led by Cindy Michelassi
Friday, Sept. 29, 5:30 pm light meal; 6:30 pm service at the UUSG
Family friendly, open to all, and free!

*Readers needed for both services!
Reply to email below and specify Hebrew or English.
$10 Donation Requested
Please RSVP now for planning: rachely@fvjn.org
————————————————————

Registration Open! Fox Valley Jewish School (FVJS)
Register now for the 2017 – 2018 school year!
Classes offered from PreK (age 3) through 8th grade.
Registration forms and more information available at
http://www.fvjn.org/fox-valley-jewish-school/
FVJS is held at FVJN, twice a month, Sept. – May.
The first day of school is Sunday, Sept. 10, and kicks off with a bagel breakfast!
The FVJN Marketplace will also be open with new and gently used menorahs for sale (cash & check only)!
We look forward to helping your children learn and grow in a fun, Jewish environment!
FVJS has two new Teachers!
Tracy Schoenberg will be teaching preschool-2nd grade and Evan Bennett will be teaching grades 3 and up.
Jeremy Foy will be back teaching art for grades 3 and up; younger grades have art in regular classes. Rachel Yackley will return for special music sessions during the year.
————————————————————
Upcoming Events!
September
9/6 – Lazarus House Dinner
9/10 – FVJS
9/13 – Board Meeting
9/16 – Adult Social Dinner
9/17 – Playgroup
9/20 – Rosh Hashanah Service
9/29 – Yom Kippur Service
Save the Date!
Sat., Oct. 7: Hot Dogs & Havdalah! And Sukkot!
3:00 – Sunset, Wheeler Park, Geneva. More info to come!
See details below, or at fvjn.org 
————————————————————
Adult Social Dinner!
Saturday, Sept. 16, 6:30 pm
Location The Lodge on 64, in St. Charles
RSVP to Alysa: ahwalisz@comcast.net 
————————————————————
Playgroup!
Sunday, Sept. 17, 10 – 11:30 am
Gather at Wheeler Park (or FVJN, in case of rain)
For children age 3 and under. Parents must stay with children.
Come play with us and make new friends! Everyone's welcome!
Please RSVP to Rachel: rachely@fvjn.org
————————————————————
Lazarus House Mitzvah Dinner
First Wednesday of Each Month
Coming Up: 9/6, 10/4
More Volunteers Needed!
Click http://www.fvjn.org/lazarus-house/ to sign up!
FVJN invites you to help provide monthly dinners for guests of Lazarus House in Geneva. Questions? Please contact Lisa Foydel at lisafoydel@hotmail.com.
---

Recent Donations:
Nancy Sohn, Mike, Dan & Ben Simon Family donation in honor of the birth of Mim and Chuck Evans' twin grandchildren.
Adele Stein donation to FVJN.
Toda raba!
————————————————————
Support FVJN!
Fox Valley Jewish Neighbors does not charge membership dues, and most of our events are open to all with no fee. Your generosity and support is what keeps us going and growing!
Please visit https://www.fvjn.org/donate/ or send your donation to:
FVJN • PO Box 346 • Geneva, IL 60134.
————————————————————
https://www.fvjn.org/wp-content/uploads/2017/03/MV5BMTg5OTgzNzc0Ml5BMl5BanBnXkFtZTgwMzQ3MzY1MjE@._V1_UX182_CR00182268_AL_-e1526396987977.jpg
268
182
FVJN
http://www.fvjn.org/wp-content/uploads/2019/03/jewish-community-geneva-fox-valley.png
FVJN
2017-09-06 16:37:09
2017-09-06 16:37:26
ENews September 2017