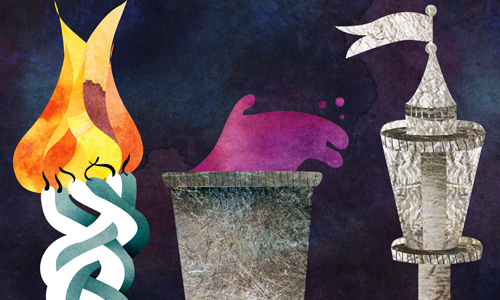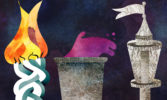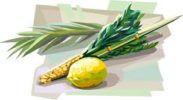 Hot Dogs & Havdalah, plus Sukkot!
When: Sat., Oct. 7, 3:00 – Sunset
Where: Wheeler Park, Geneva (Rt. 31, 4 blks north of Rt.38)
RSVP: rachely@fvjn.org
** In case of rain storms this event will be rescheduled. Updates will be emailed, or contact Rachel.
Join us for our popular annual Hot Dogs & Havdalah event, along with this year's addition of a bit of Sukkot fun!
The event will start at 3 pm in the park, with outdoor family games (bring your favorites). We'll cook burgers, regular & veggie, and hot dogs on the grill, and enjoy a fun meal together. A musical Havdalah service will finish the day.
We will also be celebrating Sukkot in the park! Help decorate a big cardboard box sukkah, shake the lulav and etrog, and sing Sukkot songs!
* FVJN will provide: HD, burgers, veg burgers, buns, condiments, chips, beverages, cookies. You MUST RSVP so we know how much food to provide.
* YOU:  bring side dishes, such as salad, fruit or pasta.
*YOU: bring any outdoor games, like bags, frisbee, softball, bubbles, etc. AND, for decorating the sukkah, please bring any items for decorating: crayons, markers, paper, scissors, tape, ribbon, old wrapping paper, whatever else you think of!
PLEASE RSVP for planning purposes to: rachely@fvjn.org.
******************
Help Victims of Natural Disasters
FVJN will continue to collct donations at the upcoming Hot Dogs & Havdalah event, to benefit  all who suffer because of recent hurricanes and earthquakes. Our donation will go to the Jewish United Fund, which passes along 100% of donated funds to those in need, and also sends volunteers to affected areas.
******************

Book Group
Tuesday, Oct. 10, 7 pm at FVJN

Discussing: French Encounters,  by Katherine Lato (An FVJN participant!)
All adults welcome!
******************

Come Volunteer at NIFB with FVJN!
Saturday, Oct. 21, 9 am – noon

NIFB: 273 Dearborn Court, Geneva
Come help us help NIFB help our community members in need!
Adults and children, ages 8 and older, are welcome. Close-toed shoes are required.
Sign-up is a MUST! Please RSVP by Oct. 16.
Please contact Rachel to sign up and if you have any questions: rachely@fvjn.org
******************
Friday Flicks

"Immigration Battle"

Friday, Oct. 27, 7 pm

At UUSG, 110 S. 2nd St., Geneva
In "Immigration Battle" we follow Rep. Luis Gutierrez (D-IL) as he works to try to create a bill that would be acceptable to both Republicans and Democrats.
Friday flicks are documentaries with social justice themes. They are sponsored by the Unitarian Universalist Society of Geneva. These films are free and open to the public.
******************
Playgroup!
Sunday, Oct. 29, 10 – 11:30 am
Gather at Wheeler Park (or FVJN, in case of rain)
For children age 3 and under. Parents must stay with children.
Come play with us and make new friends! Everyone's welcome!
Please RSVP to Rachel: rachely@fvjn.org
******************
FVJS Parent Monitors Needed
Parents are needed to take turns monitoring students' arrival and departure each day of school. Please contact Rachel (rachely@fvjn.org) to sign up, or use the sign up sheet at FVJN.

Registration Open! Fox Valley Jewish School (FVJS)
Register now for the 2017 – 2018 school year!
Classes offered from PreK (age 3) through 8th grade.
Registration forms and more information available HERE.
******************

Lazarus House Mitzvah Dinner
First Wednesday of Each Month
Coming Up: 10/4
More Volunteers Needed!
Click http://www.fvjn.org/lazarus-house/ to sign up!
FVJN invites you to help provide monthly dinners for guests of Lazarus House in Geneva. Questions? Please contact Lisa Foydel at lisafoydel@hotmail.com.
******************
Jewish Film!
at Charlestowne Theater, St. Charles

Wednesday, October 4, 1:00 pm & 7:00 pm. One Day Only!
Join us at the Charlestowne 18 Theatre for the First Wednesday Film Club presentation of The Women's Balcony shown on Wednesday, October 4 at 1:00 & 7:00 PM. General Admission.  Film discussion led by Dave Gathman.
The Women's Balcony: An accident during a bar mitzvah celebration leads to a gendered rift in a devout Orthodox community in Jerusalem, in this rousing, good-hearted tale about women speaking truth to patriarchal power.

*This is not an FVJN event, but something of interest to our community which we are happy to promote and support.
******************
Support FVJN!
Fox Valley Jewish Neighbors does not charge membership dues, and most of our events are open to all with no fee. Your generosity and support is what 
keeps us going and growing!
Please visit https://www.fvjn.org/donate/
or send your donation to:
FVJN • PO Box 346 • Geneva, IL 60134.
******************
Elsewhere:
• Prairie Jewish Youth •
Check out exciting events for students in 5th – 12th grade!
 RSVP Required for ALL EVENTS:
http://prairiejewishyouth.weebly.com/upcoming-programs.html
•Build a Candy Sukkah!
Sunday, Oct. 8. 3 – 4:30 pm
•PJY Make Music Club
6 sessions starting Oct. 2 5
at Congregation Kneseth Israel in Elgin
Author Speaking:
Fox Valley Hadassah is sponsoring 
Maggie Anton, Author of "Rashi's Daughters"
Wednesday, October 18, 6:30 – 8:30 pm
Geneva Public Library, 127 James St., Geneva
Hear about her newest book:
"Fifty Shades of Talmud"
Register at: http://gpld.org/geneva/events
https://www.fvjn.org/wp-content/uploads/2017/10/1DPgk10046133.jpg
300
500
FVJN
http://www.fvjn.org/wp-content/uploads/2019/03/jewish-community-geneva-fox-valley.png
FVJN
2017-10-04 17:00:53
2017-10-04 17:01:01
ENews October 2017