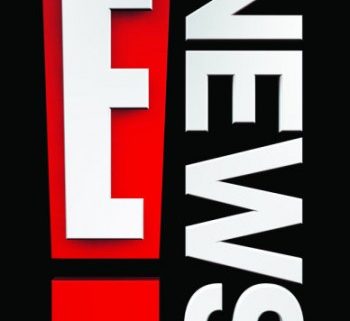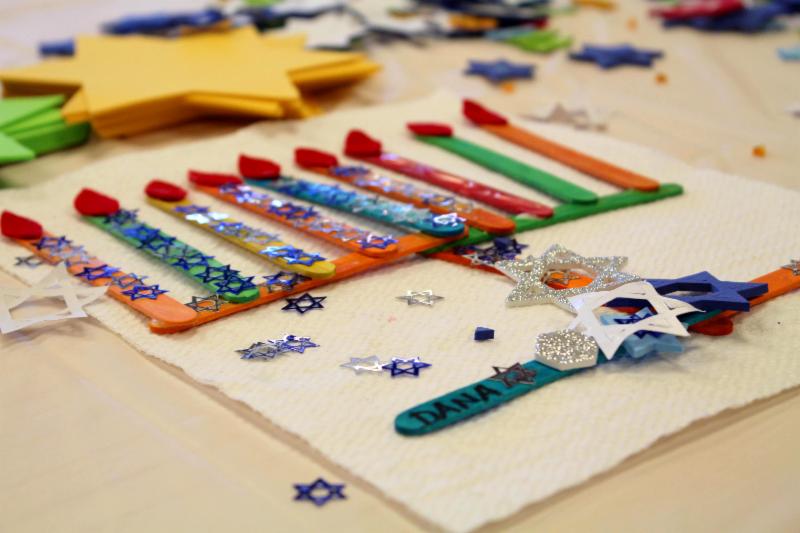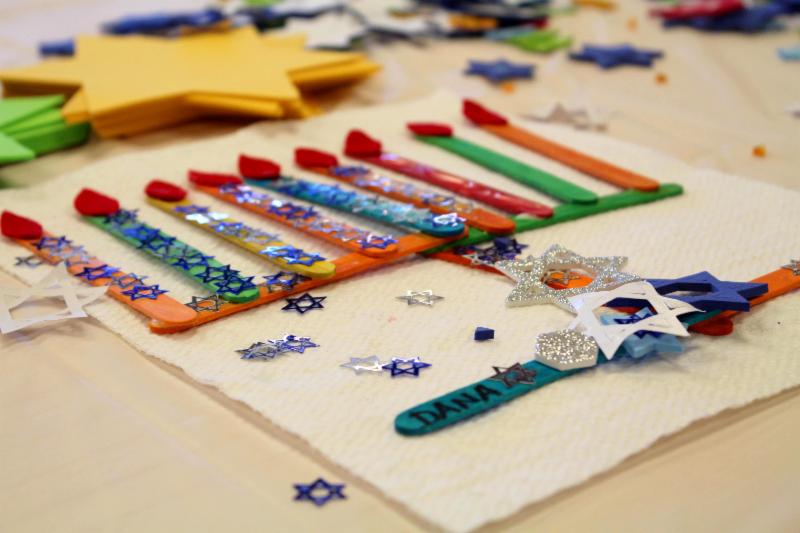 Our latke makers need to know how many people are coming, so please RSVP today!
FVJN Chanukah Party! Dec. 2, 11:30 – 1 pm at FVJN All invited! Please RSVP ASAP to rachely@fvjn.org (mailto:rachely@fvjn.org) . We'll light our menorahs, sing Chanukah songs, decorate Chanukah cookies, play games, and nosh! Bring your menorah and at least 2 candles. We need people to bring latkes, plain sugar cookies (chanukah shapes, if possible), donut holes and fruit. There will be a $5 requested donation per person. If you can help with food, games and/or art projects, please include in your reply. RSVP to RachelY@fvjn.org
End-Of-Year Fundraising Campaign!
Please donate now to help FVJN continue to build a more cohesive Jewish community in the Tri-Cities with its wide-variety of offerings!
We appeal to you this one time each year with our annual fundraising campaign. FVJN does not charge membership dues and relies primarily on donations from our participants and supporters. Your support sustains us and enables us to continue providing a Jewish presence and gatherings in your own community! Donating is easy by sending in your tax-deductible donations right away, online or through the mail. Go to www.fvjn.org/donate or mail your tax-deductible donation today to FVJN, P.O. Box 346, Geneva, IL 60134. Be sure to check out our Giving Tree at https://www.fvjn.org/giving-tree/ if you would like to make your donation in memory/honor of someone, and have a leaf added to the beautiful tree at FVJN. Thank you for your support! *FVJN is a 501c3 organization, and thus your donations are tax-deductible to the extent permitted by your individual circumstances.
FVJN Book Group Our stimulating Jewish book group meets at 7 pm the second Tuesday of every other month, at FVJN.
The book for Dec. 11 is In the Courtyard of the Kabbalist, By Ruchama King Feuerman.
All interested adults are welcome to attend.
For everyone interested, Mike Yackley, who runs the Book Group, collects suggestions at the end of each year, prior to creating a ballot of books which you can all vote on, to select the choices for the coming year. If you have any books in mind, either by a Jewish author, or featuring one or m ore Jewish protagonists/antagonists, or encompassing a Jewish theme — fiction or nonfiction — please email your suggestions for the ballot before Dec. 15 to Mikey@fvjn.org.
Sign Up Now for Sunday School 2018 – 2019!
Fox Valley Jewish School (FVJS) We offer classes for students from PreK (age 3) through 8th grade. Visit our website to learn about the wonderful plans for the new school year! Registration forms and more information available at http://www.fvjn.org/fox-valley-jewish-school/ Please email any questions to:Info@fvjn.org.
Upcoming Events
December
12/2 – FVJS
12/2 – FVJN Chanukah Party
12/5 – Lazarus House Mitzvah Dinner
12/11 – Book Group
12/12 – Board Meeting
12/16 – FVJS
Lazarus House Mitzvah Dinner
Thank you Lisa Foydel, Nancy Sohn, and Tobey Bartel (who provided a side and dessert!) for the November dinner!
Needed: Volunteers to sign up for January, February & March
FVJN Provides Dinner the First Wednesday of Each Month. Please sign up for upcoming months, too! Click http://www.fvjn.org/lazarus-house/ to sign up! Questions? Please contact Lisa Foydel at lisafoydel@hotmail.com
Interfaith Events
*Sandy Hook Vigil of Remembrance Friday, Dec. 14, 7 – 7:30 pm
South Riverwalk Plaza, Batavia Riverwalk, Batavia Join Moms Demand Action for a special interfaith vigil of remembrance of the lives lost in the Sandy Hook shooting 6 years ago. All are welcome! Hosted by Moms Demand Action – IL
Announcements!
•Important Announcement: Our Swedish Days booth chairman Mike Yackley and co-chair David Larson have resigned after many years of organizing and running our booth at the annual Swedish Days Festival in Geneva. We are in need of a new chairperson! If you are interested, contact Mike at Mikey@fvjn.org, and he will be happy to sit down with you and induct you into the excitement behind this event! If no one steps up at this time to take over, we will probably not participate in Swedish Days next year. So, if you can't live without Pickle Pops, give Mike a call!
•Do you know we have a lending library at FVJN? Stop in on Sunday mornings during FVJS, or during other gatherings at FVJN, and check out books for children and adults!
•Are you interested in making FVJN what you've always wanted your local Jewish organization to be? There are so many ways to get involved: Join the Board, join and/or chair a committee, volunteer with events, and more! Email rachely@fvjn.org with your interests and ideas, today!
•If you have items to donate, please email us at info@fvjn.org first. Please do not drop items off at FVJN without first communicating with us. Thank you!
•Visit "Fox Valley Jewish Neighbors (FVJN) Group" and communicate directly with other FVJN friends!
Events & Programs for Jewish Youth!
•PJY HANUKKAH Party! Sunday, December 2, 3 pm to 5 pm At the Placko Residence in Elgin
•PJY Chinese Food and a Movie! Sunday, December 16 .
RSVP Required for ALL EVENTS: http://prairiejewishyouth.weebly.com/upcoming-programs.html
PJY events are open to all interested Jewish students in 5th – 12th grade!
Friday Flick Friday, 11/23, 7 pm At UUSG: 102 S. Second St., Geneva Free & open to all!
Film: Rise of the Superstorms
https://www.fvjn.org/wp-content/uploads/2018/10/e-news-logo-350x541-e1540141984915.jpg
309
200
FVJN
http://www.fvjn.org/wp-content/uploads/2019/03/jewish-community-geneva-fox-valley.png
FVJN
2018-11-26 10:37:37
2018-11-26 10:45:38
November/December ENews!